Pokemon Sun & Moon Team Planner Tool Released By Fan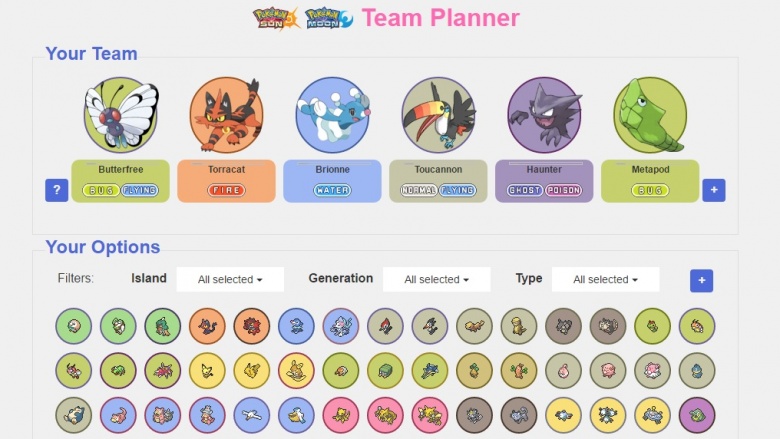 A Pokémon fan has created and released a tool for Pokémon Sun & Moon that allows players to build their teams before the official release.
According to Kotaku, Pokémon fan richi3f created the unofficial tool, which lets players choose a team of six Pokémon to see what their strengths and weaknesses would be in battle. All you have to do is click on an icon of a Pokémon in the tool and they'll be dropped into a slot on your team. Once you have all six Pokémon picked out, you can hit the "+" button on the right to see types your team is weak against or immune to, and which types they can resist.
Advertisement
Competitive Pokémon fans will likely want to check this tool out in order to start building their perfect lineup. Fans who don't want to be spoiled on many of the Pokémon in Sun & Moon should probably give the tool a wide berth, since the list is pretty comprehensive. While you wait for the game's November 18 3DS release, you can feed your Pokémon Go addiction and wait for Niantic to update it with Generation 2 Pokémon.