Dishonored Co-Creator Has A New Game In The Works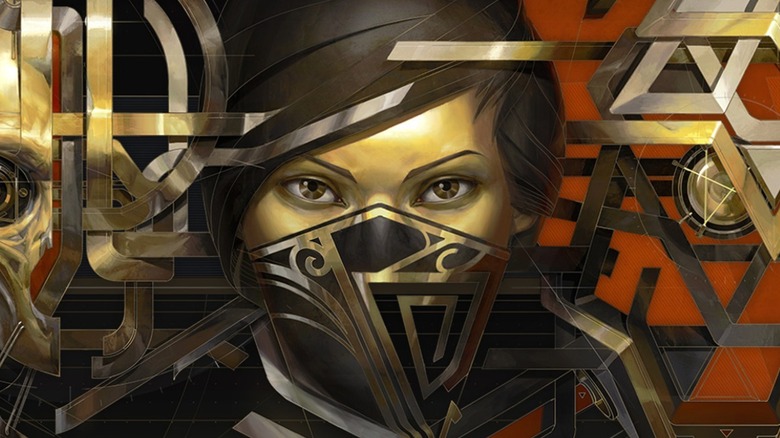 Bethesda Softworks
Harvey Smith, co-creator of Dishonored, has a new game in the works, collaborating with Arkane Austin and developers of Dishonored and Prey. Smith reportedly told Vandal (translation via IGN) that he returned to the United States after wrapping up Dishonored 2 and that he was involved with a whole new project. And no, it's not the upcoming Deathloop. 
Harvey Smith has been in the game industry for a while, working with Origin Systems/Looking Glass Studios, Multitude, Ion Storm Inc., and currently with Arkane Studios. He worked on System Shock and Ultima 8 early in his career, and later became lead designer on Deus Ex and its sequel Deus Ex: Invisible War. Deus Ex went on to win over 40 Game of the Year awards, and players have Harvey Smith to notably thank for that. 
As for Smith's new game, according to IGN, it will end up being part of the "new era of Microsoft-owned Bethesda games, meaning it would almost certainly launch into Game Pass and, perhaps, even be an Xbox exclusive." Microsoft acquired Bethesda in late Sept. 2020 in a $7.5 billion deal, with the formal purchase closing in late 2021. After that, current Bethesda games will be added to the Game Pass, with new games being added at the same time they launch on the Xbox.
While not much is known about the content of the new game, eagle-eyed gamers have noticed that ZeniMax posted new job listings back in Sept. 2020. According to the listings, Arkane was "seeking talented [developers] to join us for a new unannounced project." While those specific job listings seem to have been filled, Arkane Austin is still looking for new talent, from lead online engineers to graphics engineers to lead AI engineers, all for new AAA titles.
PC Invasion noted that Unreal Engine 4 is mentioned as a knowledge requirement in the original listing. As PC Invasion reported, "[T]his is a departure from the usual, as many of Arkane's previous offerings were powered by id Tech." PC Invasion also reports that the inclusion of "online features" in the job requirements could lead to "potential multiplayer implementation or a multiplayer-only game." Could Arkane be changing how they make games in order to bring new multiplayer or online experiences to its fans, and is this the project that Smith is involved in?
Overall, fans should be on the lookout for Smith's new game, although its worth noting that he made no mention of how long gamers will have to wait for it.