Hideo Kojima Essentially Predicted Google Stadia. Here's How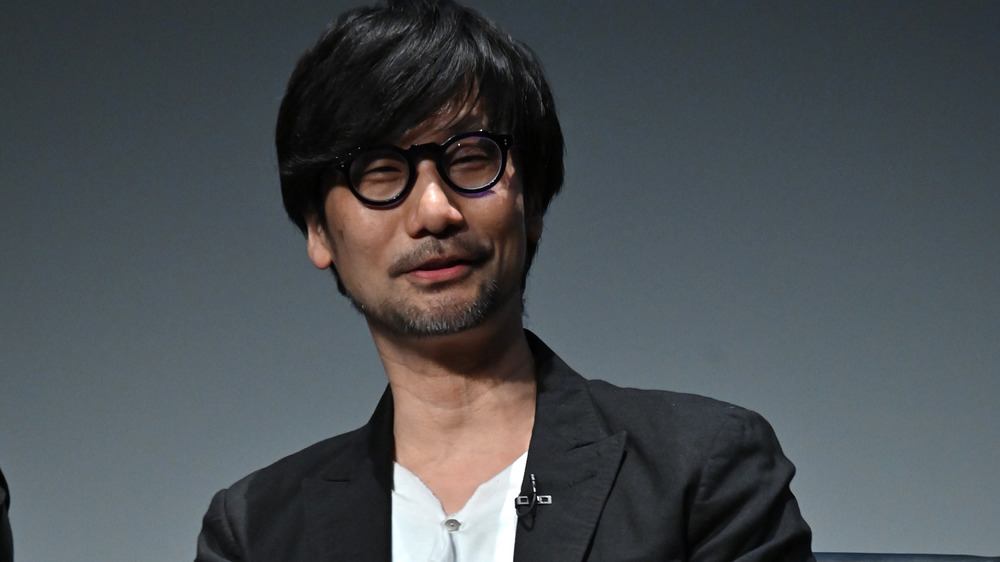 Theo Wargo/Getty Images
Hideo Kojima — the legendary designer and producer behind the Metal Gear franchise — is a bit of a rockstar in the video game industry. Not only does he get to plaster his name all over big-budget releases, but he also gets to rub elbows with Hollywood stars like Guillermo del Toro, Norman Reedus, Mads Mikkelsen, and more. Just about every project Kojima works on is a big deal, including those that never see the light of day. But Kojima isn't just a gifted mind when it comes to making video games: he also has quite a penchant for predicting the future.
In his games, Kojima has incorporated a number of ideas and trends that eventually showed up in the real world. The isolated society of Death Stranding (and the reliance on delivery drivers) looked a lot like many countries in the era of COVID-19. Metal Gear Solid 2 envisioned a world where everyone shared everything online and fake news was plentiful. Sound familiar? 
But way back when the PS3, Xbox 360, and Wii still ruled supreme, Hideo Kojima predicted cloud gaming, describing something that sounded an awful lot like Google Stadia. Just a few years later, it happened — to a certain degree.
First off, how does Google Stadia work?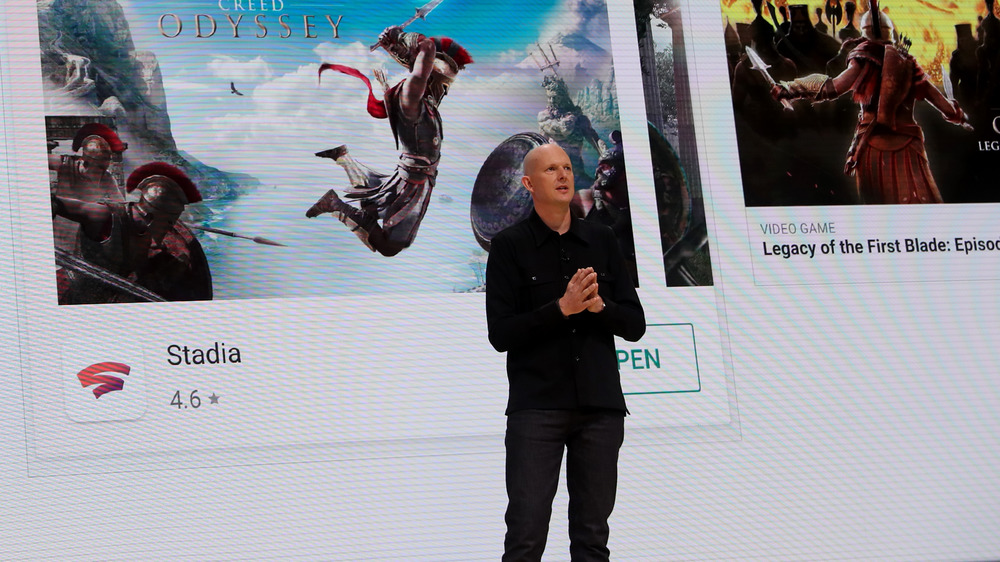 Justin Sullivan/Getty Images
Google Stadia is a game streaming platform that doesn't require you to own a high-powered gaming PC or console. All of the heavy lifting — the processing work and rendering of graphics — is done on a remote server. When you use Stadia, what you see on your display is a video stream like the kind you'd receive when watching a movie on Netflix. Your controller inputs are zapped over the internet to the Google Stadia server running your game, and that server sends back video of the game you are playing. If you've ever used remote desktop software, Stadia is essentially doing the same thing but at a much higher level.
Because any device with a screen, an internet connection, and the ability to display video could potentially run Google Stadia, this opens up a world of possibilities. You can play on a number of platforms, for example, and your progress comes with you. Your library of games is also accessible no matter what you're playing on. On top of all that, there's nothing to download and install. The game you're playing lives on a Stadia server, so you can quickly jump in and out as you please.
Here's how Kojima nailed it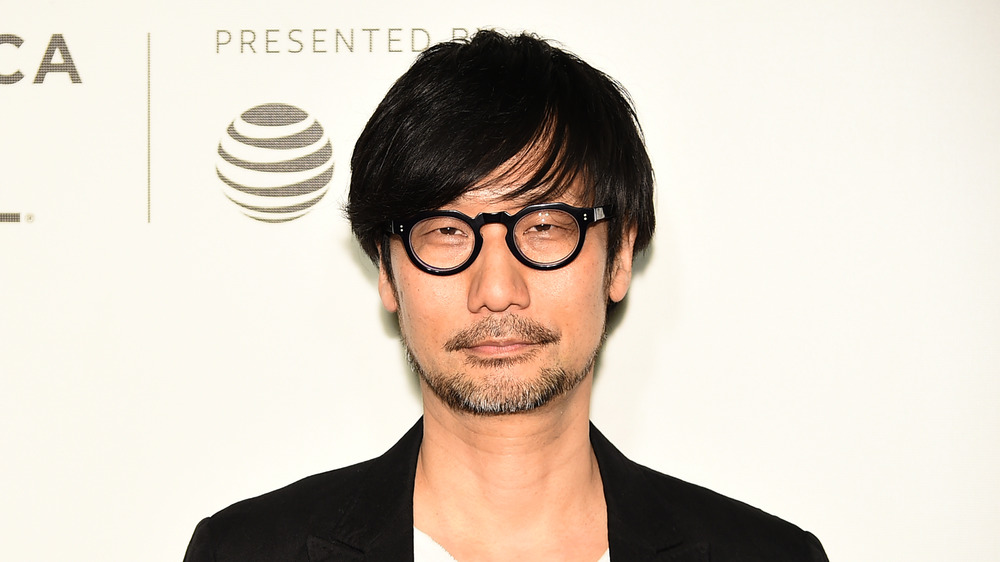 Theo Wargo/Getty Images
Way back in 2010, Hideo Kojima made what was, at the time, a somewhat bold prediction. At a press conference, he stated, "In the near future, we'll have games that don't depend on any platform. Gamers should be able to take the experience with them in their living rooms, on the go, when they travel – wherever they are and whenever they want to play." He then added, "It should be the same software and the same experience."
Fast forward about a decade, and one could argue Kojima was on the money. With the introduction of Google Stadia — and some of its competitors, like Amazon Luna — it is now possible to play the same game on desktops, tablets, and mobile phones. Streaming makes it possible to experience this software without having dedicated gaming hardware. Gamers only have to purchase titles one time (or subscribe to a library of games) in order to access them in numerous places.
As the PlayStation 5 and Xbox Series X/S launches have shown, there is still a demand for dedicated gaming boxes. Streaming could very well be the future, though, and Hideo Kojima predicted it years ahead of time.