Gotta Catch These Pokemon Tea Sets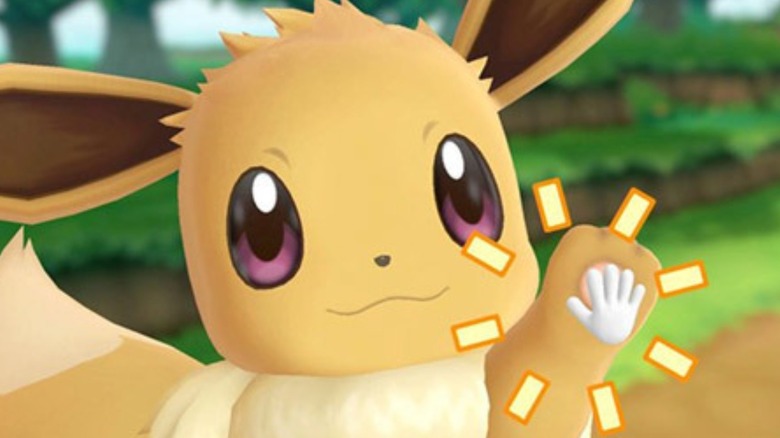 The Pokemon Company
Pokemon Center Japan has just revealed the newest Pokemon merch to hit Japanese stores: the "Pokemon Mysterious Tea Party" line (translation via Nintendo Soup). The line features an adorable Pikachu dressed to the nines, including a pink bowtie, along with some mushroom and greenery graphics. There are matching cups and plates for the teapot as well, so fans can host their own tea party to celebrate Pokemon. 
The Pokemon Mysterious Tea Party line features many Pokemon enjoying, you guessed it, a tea party. The entire product line includes tea-flavored cookies, several plushies, a mask storage case, and charms to match. The items will be available in Japan on Feb. 6, 2021, and it will cost $326 to get all the products together (¥33,860). The teapot itself will only cost $26, or ¥2640, and you can finish the tea set with a tea cup and plate for an additional $28, or ¥2,860. As of now, there's no word on whether or not the products will be available to purchase internationally. However, for dedicated fans who are willing and able to spend extra cash, there are ways to use a proxy service to buy and ship to other countries.
For tea-loving Pokemon fans who live in the United States, there are some different sets being sold online now. The Pokemon Center is selling a Winter Wonders mug and plate set. This set can tide fans over until Pokemon Center hopefully releases information about an international release for the Mysterious Tea Party products. There are also plenty of other pieces of kitchenware with Pokemon themes, perfect for anyone looking to deck out the kitchen!
The tea set comes out right as Pokemon celebrates the series' 25th anniversary, a "year-long celebration" that the Pokemon Company plans to fill with limited-edition cards, collectables, and collaborations with companies like Levi's, Funko, Scholastic, and Mattel. Along with a collaboration with pop star Katy Perry, the anniversary site also mentions that there will be "additional performer surprises" that will come later. 
There are also events coming soon in most up-to-date Pokemon games, including Pokemon Go and Pokemon Masters EX, according to the anniversary site. Additionally, fans can look forward to "relive classic Pokemon journeys" every month, starting in March with the newest region, Galar. While there are a lot of unknowns surrounding the Pokemon anniversary events, the tea set and related products seem to be the start of a great year for Pokemon fans around the world!