Sonic The Hedgehog May Lose His Voice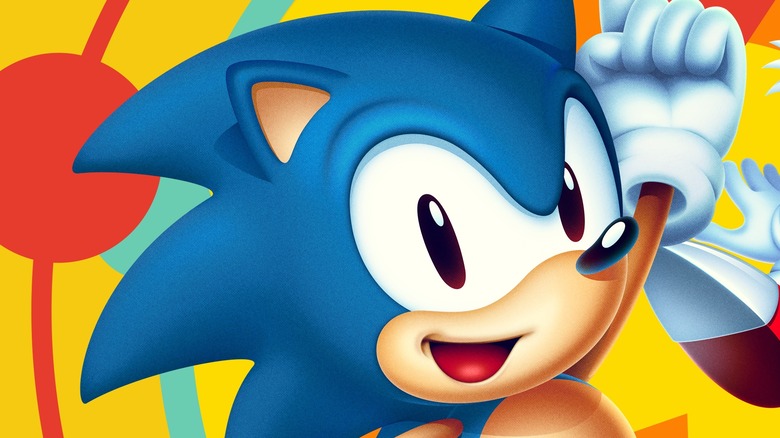 Sega
The longtime voice of Sonic the Hedgehog just announced some news that might make fans drop their chili dogs. Voice actor Roger Craig Smith said he'd be moving on to "new zones" in a tweet on Thursday morning.
Advertisement
"Welp, 10 years was an amazing run. Onward to new zones! Much love to the fans who've been so kind. It's been an honor," he tweeted, along with a picture of a broken blue heart. Sega hasn't announced anything official about the voice actor's departure yet, but it seems as though something is in the works that doesn't involve Smith in the role. Smith's fans and former collaborators got on Twitter to wish him all the best.
"Roger, you were an amazing Sonic. But more important, you're a generous talent and a good friend," Alan Denton, a writer for the animated series Sonic Boom, said in a retweet to Smith. "I do not envy the next voice actor who has to fill these cargo shorts– err, shoes."
Smith, 45, took over the role of Sonic in 2010 with the release of Sonic Free Riders, an Xbox 360 racing game powered by the Kinect, and has voiced the character in several different titles over the last decade. His website boasts that he "is a man, quite literally, of a thousand voices." Smith is credited with more than 170 voices for Cartoon Network's Regular Show and has performed for a variety of other animated series and children's shows. Some of his other video game roles include Chris Redfield from the Resident Evil series, Ezio Auditore from Assassin's Creed, and Batman in Batman: Arkham Origins and Arkham Origins: Blackgate. 
Advertisement
Although he performed as Sonic in Wreck it Ralph and Ralph Breaks the Internet, Smith did not voice Sonic in the 2020 live-action film Sonic the Hedgehog, despite being the longest-running voice actor for the character. That role went to Ben Schwartz instead. The recent film received strong criticism from Sonic's fan base when it teased a bizarre (grotesque?) looking Sonic in its 2019 trailer. Even so, the film proved to be a success, and a sequel is scheduled for 2022 with Schwartz taking over as Sonic once again. 
Sonic's history of English-speaking voice actors includes Jason Griffith (who was Smith's predecessor), Ryan Drummond, and Jaleel White. There's no word on who might be replacing Smith.