This Is How Much Minecraft YouTuber Dream Is Really Worth
Record-setting Minecraft YouTuber Dream grew his massive subscriber following in months. Whether he's speedrunning, solving mysteries, completing challenges, and having more impressive Minecraft fun, fans cannot get enough. So, it's only fair to wonder: how much is this successful gamer and entertainer making?
Short answer: It's impossible to know for sure unless Dream shares the exact numbers with his fans, but estimates are between $3 million and $5 million.
Considering Dream is one of YouTube's fastest-growing starts at just 21 years old, his riches are all the more impressive, though it's no secret top YouTubers make bank. In 2020, he rapidly gained millions of subscribers and earned the #1 spot on the Top "Breakout" YouTube Creators of 2020 list, as well as the #2 spot for top overall YouTubers. 
YouTuber Splenko breaks down Dream's earnings through a combination of YouTube ad revenue and merch sales, as well as Patreon subscriptions. Splenko's estimate for Dream's income comes out at approximately $3 million yearly. YouTuber WhatIsTheDill adds on three more categories: sponsors, donations, and Twitch subs, for a total estimated net worth of $4.6 million.
Future Fortunes?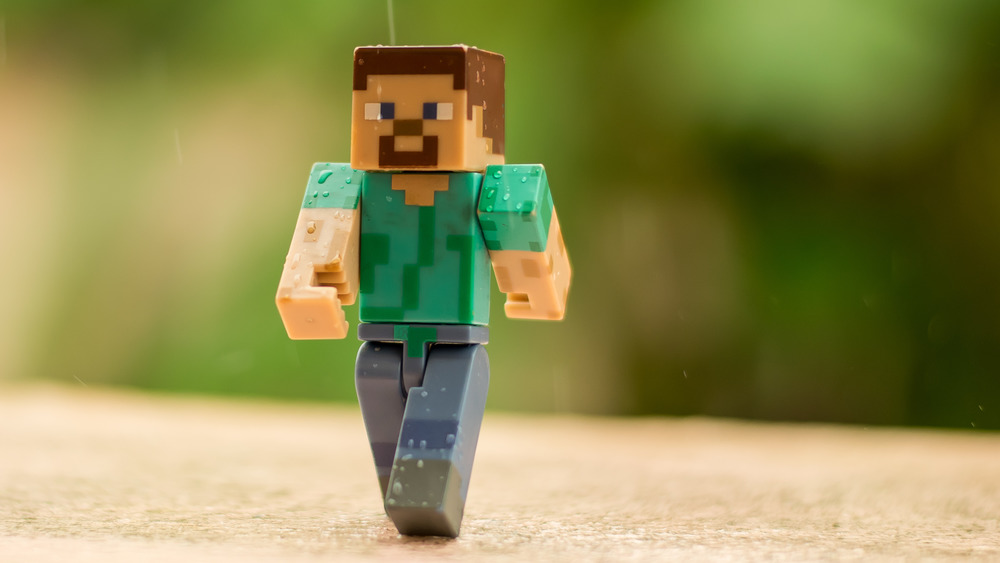 Shutterstock
Could Dream's earnings be affected by accusations of cheating? In an ongoing scandal, fans and critics are trying to determine if Dream's impressive Minecraft speedruns are legitimate. Though the truth is unclear, the scandal is the definition of bad press for the YouTuber, and it is a factor to keep in mind as he moves forward into the new year. When looking into his net worth, things can change quickly in the world of gaming and entertainment.
Despite the potential negative impact the scandal could have on Dream's success, he's still taking charge of his own story and keeping fans on the edge of their seats. For example, recently, fans thought they might be getting a face reveal. The star tweeted a video Dec. 31, 2020 of what looked to be a sign in front of, yes, his actual face, and a teaser for his appearance on MrBeast's YouTube Rewind the next day. For Dream's Rewind appearance, it turns out that behind the sign, he was wearing a mask of his signature Minecraft Skin. Fans were fooled once again, but the hype probably didn't hurt his viewership.
All eyes are on Dream to see how he responds to all the increased pressure, and if, like his favorite game, he has no limits. He's already achieved multimillionaire success, and his future promises further intrigue.