Even Ed Boon Loves This Fan's Mortal Kombat 11 Fatality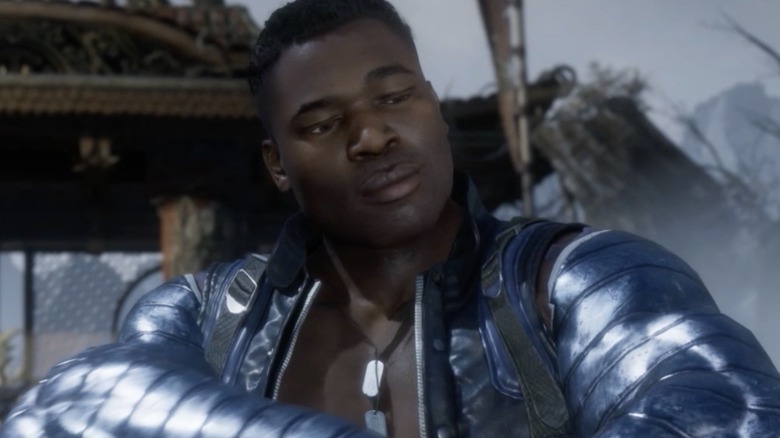 Mortal Kombat co-creator Ed Boon recently took to Twitter to share a live-action yet low-budget re-creation of Jax Briggs' Fatal Blow and Fatality. The short video was made by young Nigerian indie filmmaker Ayo the Creator, and Boon's promotion of the original tweet has helped it become viral. 
Ed Boon is an active presence on social media, often sharing memes and references to Mortal Kombat on Twitter. On Jan. 29, he retweeted Ayo the Creator's version of Mortal Kombat's cybernetically enhanced soldier, Jax Briggs, who was introduced in 1993's Mortal Kombat 2 and is playable in the most recent game in the series, Mortal Kombat 11. The video is not only fun because it shows the character's signature moves but because it's so clearly done with money issues in mind. 
Not only is the video titled "Mortal Kombat Zero Budget Fatality," which is the first clue as to its financially strapped provenance, but the effects are both cheap and hilarious. Jax's red-hot arm is indicated with some kind of chalky white dust for the Fatal Blow, while his explosive device has been turned into a green can of Pringles. The weapon is a toy gun, the blood and body parts have become water and icons representing food (plus a condom), and other effects are clearly Photoshopped in. The video is shown alongside in-game footage so viewers can make a frame-by-frame comparison of the parody to the original.
"You gotta love the Pringles can!" Boon noted in a reply tweet to his own post. Many of the replies from others also referenced the Pringles can as a prominent detail, and one even requested a "Budget Jax" skin. 
Ayo himself responded in an emoji-filled tweet that tagged Boon and read, "Omg Thanks a lot @noobde More parodies coming UP," so it's clear that the content creator has been buoyed by the publicity and is ready to fill Twitter feeds with more of the same. However, it's unclear whether these will be Mortal Kombat-related. He's certainly getting requests from fans of the popular fighting game franchise, though. 
This isn't the first time Ayo the Creator, known in real life as Ayo Peter, has made news for his parodies. He has a history of posting similarly low-budget productions, including ones for FIFA games and movies like Jet Li's Legend of the Fist. In fact, Ayo and his brother, Bayo the Creator, grabbed a bit of media attention in mid-2020 with their Grand Theft Auto parodies, which they released as GTA: Naija on their The Creators Universe YouTube channel. 
Getting attention from Mortal Kombat's creator can only be good for this up-and-coming internet star, who will be one to watch in the future.