This Game Of The Year Winner Is Getting A Huge Update For PS5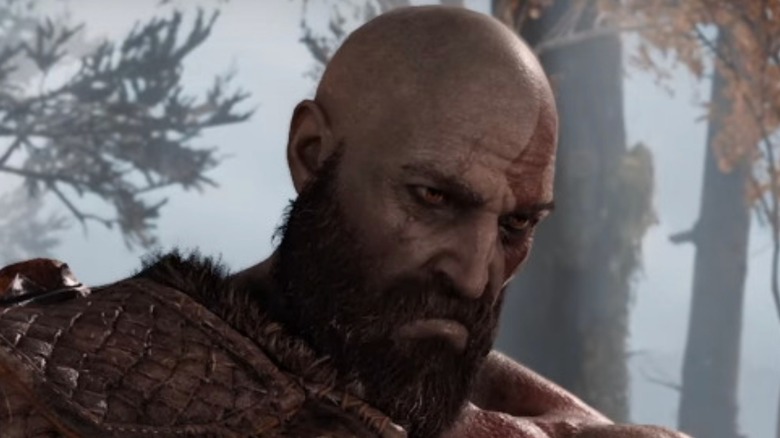 PlayStation has just released good news for God of War fans and PS5 owners.
On Feb. 1, Sony-owned developer Santa Monica Studio announced that it would release a free patch for God of War on PS5, which has been dubbed an "Enhanced Performance Experience." While the PS4 Pro version of God of War offers a choice of graphic settings that favor either performance or resolution, the studio claims that the new PS5 upgrade will now offer both, as well as 4K checkerboard resolution, 2160p for 4K displays, and a sync to 60fps. The announcement also stated that anyone wishing to return to 30fps can do so by selecting "Original Performance Experience."
In a blog post detailing the upgrade, Santa Monica Studio wrote, "We've been especially happy to see all the players who have taken advantage of backward compatibility to try out God of War (2018) on the new hardware," which led to the creation of the new patch.
The PS5 console features backward compatibility for games from last-gen consoles, although there are some conditions. According to PlayStation's website, both digital PS4 games and disc versions can be played on the PS5 — however, many of those games are not able to take advantage of the new console's exclusive features, such as 4K resolution and the DualSense controller's haptic feedback. The company also stated that "some PS4 games may exhibit errors or unexpected behavior when played on PS5 consoles."
2018's God of War was one of PlayStation's most successful exclusive games for the PS4, earning the coveted title of Game of the Year at the Game Awards. There's no question why fans of the game would hope to continue playing God of War on a PS5, especially with all of the next-gen console's newest exclusive features. The most talked-about feature is the PS5's controller, which many reviewers have described as an experience that can only be felt due to its adaptive triggers and haptic feedback. Even Xbox was impressed with these features, asking its own fans if they would like Xbox controllers to offer something similar.
With the addition of this latest patch, God of War fans can enjoy some impressive graphics upgrades while playing the game on PS5. The new update is out today, Feb. 2, and is available to download for free. With the increased resolution, God of War's Easter eggs may be easier to find than ever.