EA Sports College Football Is Back With One Important Change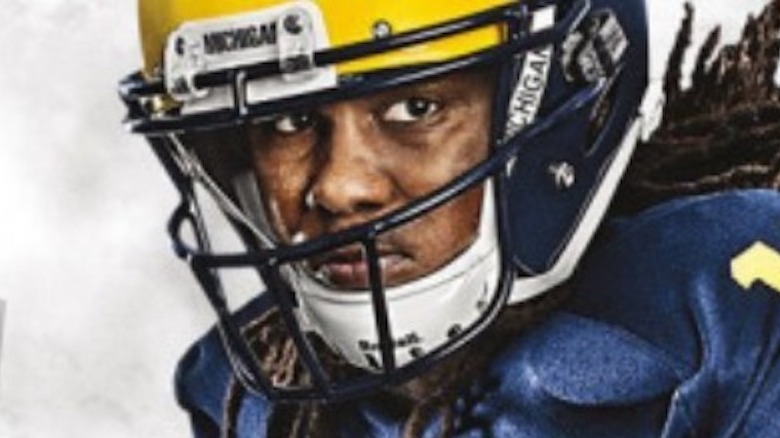 EA Sports plans to bring back its college football series after more than seven years of sitting on the sidelines, but with a key caveat. While college football fans can expect to see their favorite Division I teams back on the gridiron, they won't recognize any of the athletes on the field.
According to an official Feb. 2 press release, EA Sports reached an agreement with CLC, a U.S. collegiate trademark licensing company, for exclusive rights to develop a new franchise, EA Sports College Football. The companies declined to offer specific dates for the franchise's launch, instead revealing that work on the project had just kicked off. There was also no mention of which EA studio would handle development for the new college football franchise. EA Tiburon, which has been heavily involved with the NCAA Football series, is a likely candidate, according to Polygon.
"Through the CLC partnership, the franchise will include the rights to more than 100 institutions featuring the logos, stadiums, uniforms, gameday traditions and more that fans have come to know and love," Electronic Arts stated. "While this college game will not include student-athlete names, images and likenesses, EA SPORTS is continuing to watch those developments closely."
EA Sports ended the two-decade run of its NCAA Football series in July 2013 with the release of NCAA Football 14 after multiple class action lawsuits were filed against Electronic Arts, CLC, and the National Collegiate Athletic Association for using the likenesses of college athletes without permission. As reported by ESPN, nearly 25,000 players received a portion of a $60 million settlement reached in 2016.
Last month, the NCAA tabled a proposal that would have allowed "student-athletes to benefit from their name, image and likeness." However, as detailed by Sports Illustrated, Congress has its own name, image, and likeness legislation in the works thanks to the efforts of Rep. Anthony Gonzalez and Rep. Emanuel Cleaver. EA Sports College Football seems keen on avoiding complications related to future policies and legislation altogether.
"We've heard from the millions of passionate fans requesting the return of college football video games," Cam Weber, EA Sports' executive vice president and general manager, said in the press release. "We love the energy, tradition and pageantry of college football and I am beyond thrilled to say we are back in development. We have a lot of really exciting work ahead of us, and a great team that is eager to bring a new game to players in the next couple of years."