Warhammer Fans Just Got The Best News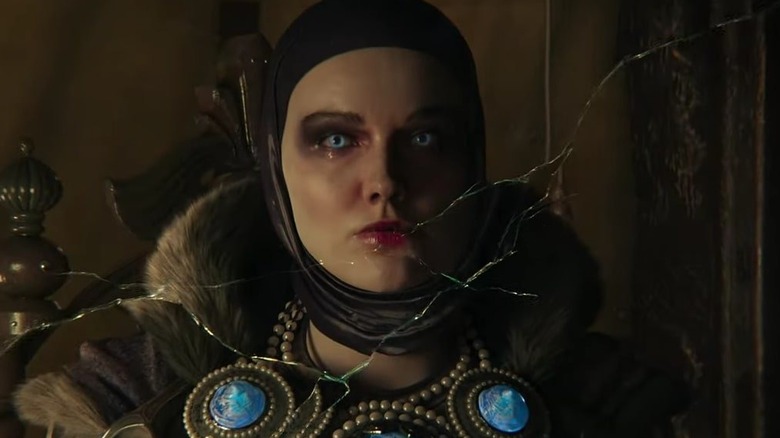 Fans of Warhammer were in for a big surprise today, as Creative Assembly has announced the latest entry in the Total War: Warhammer video game series. This series has been praised for its storytelling, as well as its mixture of real-time strategy and turn-based combat mechanics. Judging from the new trailer, this installment will bring even more of the action and fantasy lore that fans love.
The beginning of the trailer is a dour affair, following a cart full of corpses as it makes its way across a snowy landscape. After a bit of exposition surrounding the dark gods and great evils that have befallen the world, the scene shifts (quite appropriately) to total war. Multiple armies begin to converge in one place, and just as the battle reaches a fever pitch, the trailer reveals the title card for the game, along with another surprise: Total War: Warhammer 3 will be released this year. While there's no specific release date set, the trailer promises a 2021 window for the new installment. 
Total War: Warhammer 3 will mark the conclusion of a trilogy that began with the first Total War: Warhammer, released in 2015. As with any major announcement, Creative Assembly clearly anticipated that fans would have plenty of questions. The official Total War Twitter account has directed fans to a lengthy FAQ that covers many of these burning questions, including the scale of the new game and how it connects with previous entries in the series.
As with the first two games in the Total War: Warhammer trilogy, the new game will be able to combine with the other entries to form one larger experience. That means that all of the race options and maps of all three games will be culled together, creating one massive campaign with an overarching storyline and player progression. 
According to the FAQ, "We will release a massive combined map that will be a huge free DLC for owners of all three games, and we'll have more detail later." There are also plans to release further DLC related specifically to Total War: Warhammer 2's campaign. In other words, fans of this franchise are going to be spoiled for content for the foreseeable future. Even though some past Total War DLC releases were considered to be rip-offs, fans who have been waiting for the trilogy's conclusion are likely to be excited.
And for those keeping score at home, this announcement means there are two different Warhammer titles that are set to be released in 2021. Assuming development is still on track, fans of futuristic battles can also look forward to the release of Warhammer 40,000: Darktide. Fans are already expecting that game to blow them away, so Total War: Warhammer 3 is basically the icing on the fantasy cake.