Battlefield 6 Promises To Be Even Bigger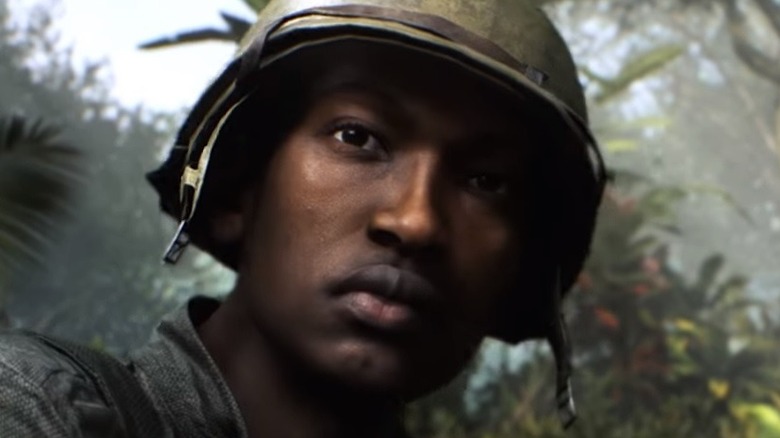 Electronic Arts plans to reveal the sixth numbered installment in the Battlefield series this spring, with a scheduled release for the 2021 holiday season. The game is projected to be bigger and include more robust features and graphics than previous Battlefield titles. It seems that EA's big next-gen plans are well underway.
"The game takes full advantage of the power of next-generation platforms to bring massive immersive battles to life with more players than ever before," Electronic Arts CEO Andrew Wilson said in a Feb. 2 earnings call. "Featuring maps with unprecedented scale, the next edition of Battlefield takes all the destruction, player agency, vehicle and weapon combat that the franchise is known for and elevate it to another level."
Electronic Arts said that the game developers at DICE, the studio behind the Battlefield series, are ahead of schedule and have surpassed company milestones. "They're way ahead of where they were in product — prior product cycles, on track for their earliest feature complete in franchise history," said Blake Jorgensen, Electronic Arts' CFO and COO.
The report didn't elaborate further on the details of map sizes, multiplayer caps, or what exactly additional "player agency" might look like in the next Battlefield game. As highlighted in a Game Informer interview with Battlefield 5 creative director Las Gustavsson and senior development director Ryan McArthur, Battlefield's multiplayer cap hasn't budged from a maximum of 64 players (32-on-32) since the first installment of the series, even as other multiplayer games have continued to grow larger in size (especially in battle royale arenas).
In the past, developers at DICE have been reluctant to increase the multiplayer cap, although they've had the ability to do so for the last decade, according to an interview with the studio's former CEO, Patrick Söderlund. "You've got to make a game that's fun to play. And, arguably, we think that the most fun you can have is when it's between 32 and 40 players," Söderlund told Atomic PC in 2011 (via GameRant).
However, evidence of change was on the horizon last year, when Electronic Arts teased clips of what could have been more than 64-player maps in the early development stages of the next Battlefield game during its June 2020 EA Play Live showcase. "We are creating epic battles at a scale and fidelity unlike anything you've experienced before," chief studios officer at Electronic Arts Laura Miele said during the showcase.
Those clips revealed some clues that the next installment of the Battlefield series could be set in a modern environment, according to YouTuber jackfrags (a theory that's been backed up by leaker Tom Henderson). However, jackfrags was quick to point out that nothing has been completely confirmed by EA, and that the modern architecture seen in those clips could simply have been used "for demonstrative purposes." Electronic Arts has not announced any official updates to the next game.
Lastly, Electronic Arts made it clear that it expects to see great financial success from the new installment, according to a separate internal report. Jorgensen said, "Looking further ahead, even with the upside this year, we anticipate delivering growth in fiscal 2022, driven by the next Battlefield."
The most recent installment of the series, Battlefield 5, received its final content update in 2020, despite a campaign from players attempting to save the game.