How Long Does It Take To Beat Super Mario 3D World + Bowser's Fury?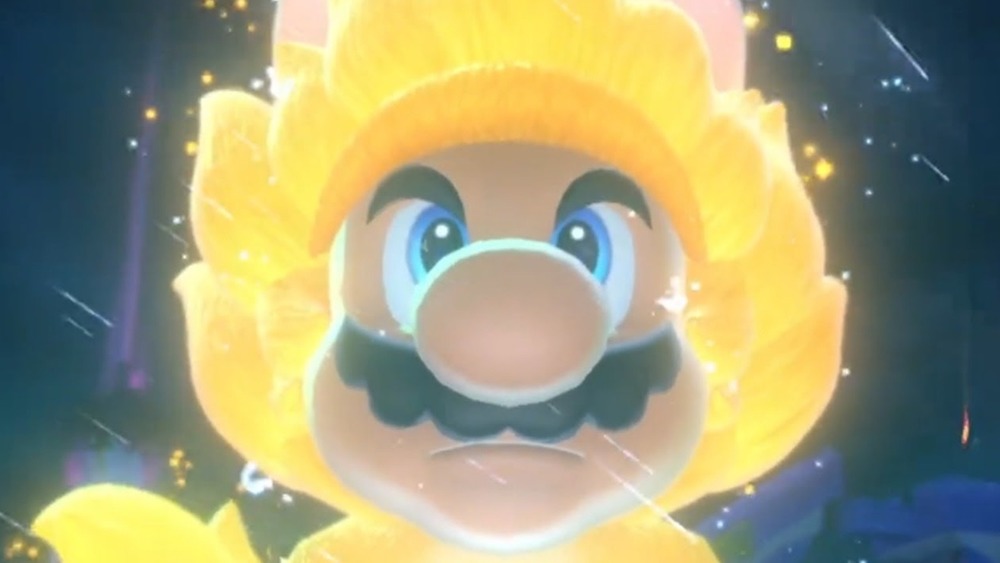 Released for the Wii U in 2013, Super Mario 3D World is one of the more well-loved games from that ill-fated console. At the time of its release, IGN praised Super Mario 3D World for its bright visual style and its exceptional co-op gameplay. Now this cult classic adventure is making its way to the Nintendo Switch in an enhanced port, Super Mario 3D World + Bowser's Fury. 
As the name would imply, this port brings plenty of new features, including an all-new game called Bowser's Fury. This free-roaming title sees Mario teaming up with Bowser Jr. to save the world from Bowser, who has been transformed into a monstrous, hulking version of himself. That sounds like a lot for everyone's favorite plumber to get done, so you may be wondering: how long does it take to beat this game? It's time to take a look at what this new release has to offer to Super Mario Bros. fans.
Bowser's Fury adds a few extra hours of fun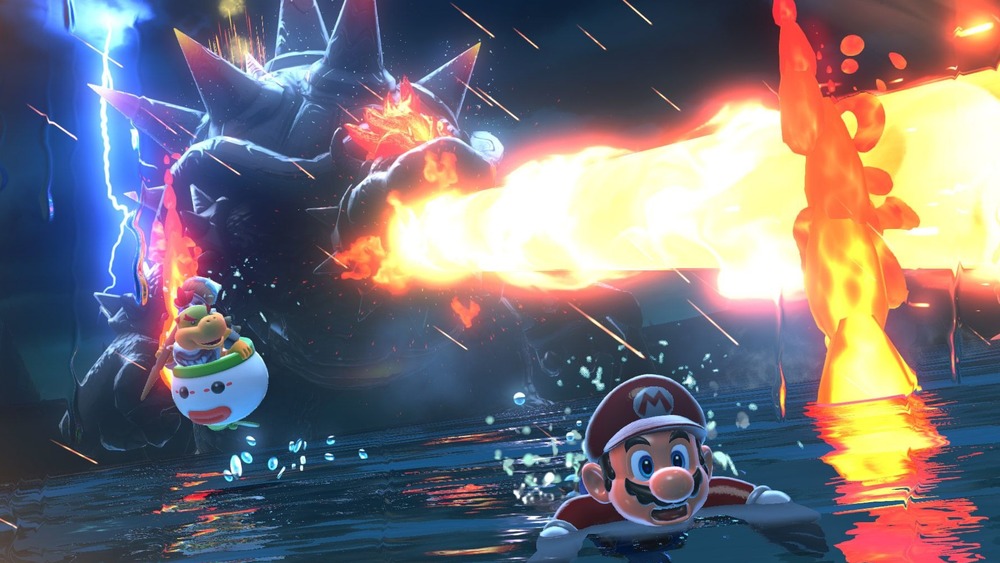 First of all, the original release of Super Mario 3D World wasn't exactly a hefty experience. According to HowLongToBeat, it takes a little over 10 hours to complete the game's main story. It looks like gamers can expect about the same length for this reissue. The real question has been exactly how much there is to Bowser's Fury. Is it just an afterthought addition to the main event, or a decently-sized adventure in its own right?
According to GameSpot, Bowser's Fury is even more brief than Super Mario 3D World. Despite featuring an open world map, gamers should be able to complete the story mode of Bowser's Fury within about three hours. That playtime can be doubled if you intend on finding every collectible and unlockable in the game. Meanwhile, TechRadar estimates that Bowser's Fury will take around four hours to complete. Ultimately, players can look forward to playing somewhere around an accumulative 20 hours on Super Mario 3D World + Boswer's Fury.