Borderlands 3 Director's Cut Adds This Highly Requested Feature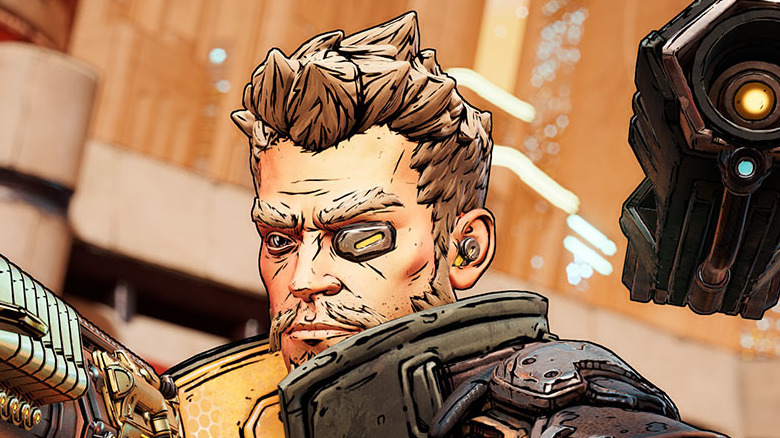 Borderlands 3 players certainly have a lot to look forward to on March 18.
The game's upcoming Director's Cut expansion arrives on that date, and a ton of information regarding the add-on was revealed during the latest episode of The Borderlands Show. One of the bigger announcements that came from the video breakdown just so happens to fulfill a major fan request. Players can soon come together to take on a brand new raid boss by the name of Hemivorous the Invincible. The mysterious door on Pandora that's been locked since Borderlands 3's launch will finally open and expose players to this massive Varkid foe.
The lack of raid bosses in Borderlands 3 has been quite the hot topic in forums, so Hemivorous' addition to the game will hopefully scratch that particular itch. Judging by the footage shown of the raid boss fight during The Borderlands Show, it looks to be one of the game's toughest challenges to date.
Beyond a fresh raid boss, the upcoming Director's Cut update also adds a host of additional features. The rest of The Borderlands Show's stream detailed a whole new set of story missions slated to arrive with the new DLC update. These missions will adopt a murder mystery feel, introduce a crime scene analysis mechanic, and also take players to brand new locales. Plus, there will be all sorts of other aspects to enjoy, such as concept art, storyboards, bloopers, cut content, and bonus footage.
Brace yourself because there's even more bonuses on the way with the Director's Cut add-on. Players who obtain the DLC will get access to Vault Cards, which introduce exclusive rewards after completing daily and weekly challenges. This battle pass-esque mechanic will gift players with specialized loot and cosmetics that match the theme of the respective Vault Cards.
Finally, The Borderlands Show unveiled a whole new set of Multiverse cosmetics. These aren't just your run of the mill character costume color changes, but will completely remodel each Vault Hunter via the Disciples of the Vault pack. As the name suggests, the Disciples of the Vault pack shows what each character would look like if they ended up aligning with the Children of the Vault cult. There's a catch though: these Multiverse cosmetics aren't included with Borderlands 3 Director's Cut. Instead, you'll need to pick up the Season Pass 2 or the Ultimate Edition of the game.