The Last Of Us TV Series Casts This Massive Game Of Thrones Star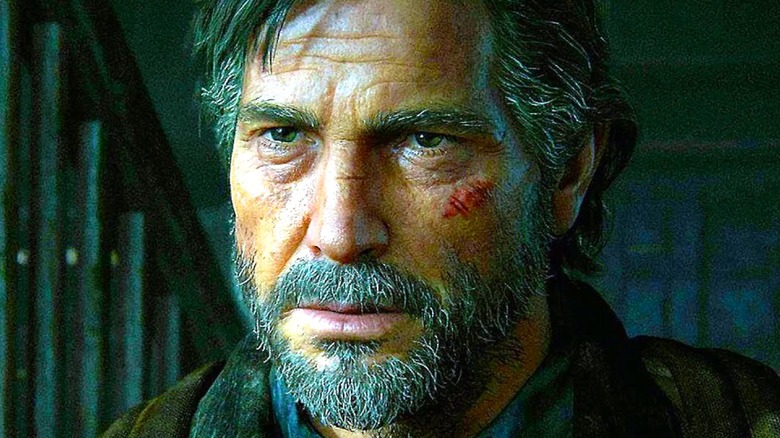 Fans of The Last of Us can finally breathe a sigh of relief. HBO's live action television adaptation of the best-selling game has found its Joel. Deadline has reported that Pedro Pascal, star of Game of Thrones and The Mandalorian, has signed on to play the rugged survivor in the new series.
According to Deadline, Pedro Pascal has been fielding multiple offers from major studios, ever since he became available for a new series. The Last of Us was the project that ultimately won him over. Judging from Deadline's description of the series and Joel's role in it, HBO seems to be making an effort to keep the TV series as close to the original game as possible. The description reads, "Pascal's Joel, tormented by past trauma and failure, must trek across a pandemic-ravaged America, all the while protecting a girl who represents the last hope of humanity."
On social media, fan reaction to Pascal's casting has been overwhelmingly positive. One fan remarked that Pascal is "killing it" in his career, while others are excitedly repeating the news in all caps. Meanwhile, writer and comedian Heather Anne Campbell hilariously pointed out the similarities between Joel and Pascal's turn as Din Djarin on The Mandalorian: both characters are a "gruff father figure" tasked with protecting a child during an arduous journey through creature-infested terrain.
Meanwhile, Troy Baker, the beloved voice actor who originated the role of Joel in the games, expressed a great deal of excitement regarding this casting announcement. In fact, Baker seemed most excited to see how Pedro Pascal would make the role his own. Baker tweeted, "Cannot wait to see what I learn about Joel from Pedro. Buckle up, y'all. We goin for a ride."
Joining Pascal on the series is another Game of Thrones alum. Bella Ramsey, best known for her role as Lady Lyanna Mormont, will be playing Ellie. Much like in the game, Ellie is a young woman who is found to be immune to the virus that has ravaged the world. In the hopes of finding a cure, Joel must keep her safe.
A start date for filming has not been announced, but there is already a great deal of talent attached to the series behind the scenes. The pilot episode will be helmed by award-winning Russian director Kantemir Balagov, from a script written by Chernobyl creator Craig Mazin and original The Last of Us writer/director Neil Druckmann. With its two leads having been cast, hopefully fans won't have to wait long before the cameras start rolling.