Final Fantasy XV To Get A Year Of Free Updates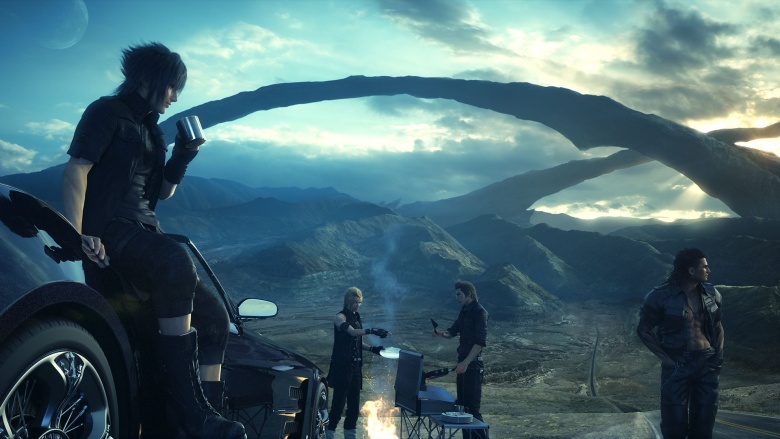 Square Enix
Square Enix has announced that it will be rolling out free updates to Final Fantasy XV over the next year, adding to the list of downloadable content for the game.
Final Fantasy XV director Hajime Tabata wrote a blog post on the official Square Enix website, detailing what kind of free content will be coming down the chute for the new JRPG. On top of the previously-announced paid DLC, players can expect to see new elements in Chapter 13, buffing ring magic, and more.
Advertisement
"For the long term," explained Tabata, "we are looking at making certain key characters playable, and even considering the possibility of customizable avatars, in addition to other features over time." Some of these other features might include the ability to carry over stats from previous playthroughs, new items that allow for low level runs and a god mode, tweaks to font sizes, new bosses, and limited-time hunts. All of these additions should help extend your time in Final Fantasy XV by a considerable amount.
If all of that content wasn't enough, then you still have the previously-announced DLC in the form of the following:
FFXV Holiday Pack (tentative name)
FFXV Booster Pack (tentative name)
FFXV Episode Gladiolus (tentative name)
FFXV Episode Ignis (tentative name)
FFXV Episode Prompto (tentative name)
FFXV Expansion Pack: Comrades (tentative name)
Look forward to playing all of the new content over the next year and see if Final Fantasy XV has enough of what it takes to become one of the best games of 2016.
Advertisement