Why BlizzCon's Preshow DJ Looks So Familiar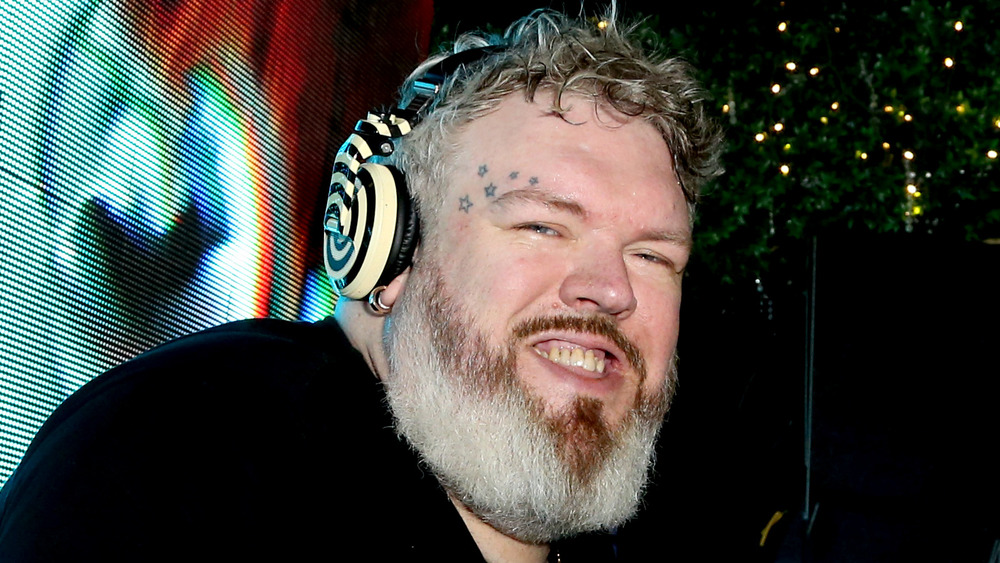 Gabe Ginsberg/Getty Images
Gaming fans who tuned into the BlizzCon 2021 preshow got a special treat from an oddly familiar DJ. The gray haired, bearded man behind the turntables bounced energetically to the music, spinning sick beats for the waiting crowd at home. But who was he?
The man behind the music Friday night was none other than Kristian Nairn, the actor who portrayed Hodor in HBO's hit show Game of Thrones. Game of Thrones may be long over, but Nairn has enjoyed a long post-show career as a DJ. To some extent, Nairn has used his role on Game of Thrones to further his music career, even appearing at conventions to perform Rave of Thrones, a DJ set themed around Game of Thrones. 
On Game of Thrones, Nairn's character was a gentle giant meant to help Bran navigate the world, but Hodor was also involved in one of the show's most devastating twists, in an episode that's hard to watch more than once. Now, Nairn brings joy to his audiences with his smooth beats.
Nairn has been to BlizzCon before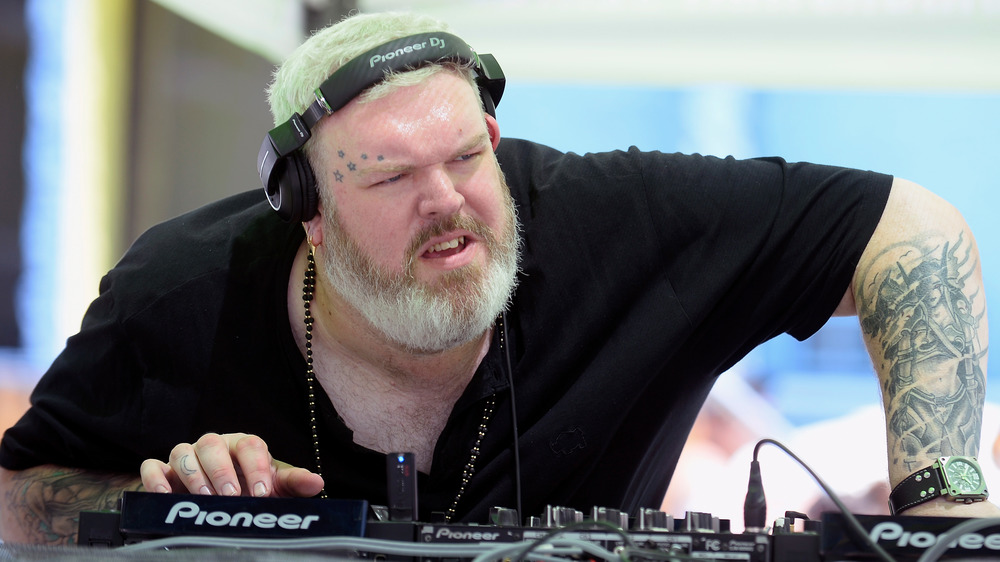 Bryan Steffy/Getty Images
Even though Hodor had a sad fate in Game of Thrones, Kristian Nairn has happily DJed for years, even while the show was still on air. BlizzCon 2021 isn't Nairn's first time working with Blizzard. In 2016, Nairn DJed a live set at the yearly event, and he returned in 2018 to DJ the closing festivities.
Nairn's performance at BlizzCon seemed to be a transcendent experience for the musician as well as the audience at home. That makes sense, considering that Nairn has described his music as a freeing experience. In 2017, he told MTV, "I pride myself on feeling free all the time ... I go on a little journey in my head when I'm on stage. I'm not one of the DJs who poses for the camera. I'm in a trance. The music takes me to a magical kingdom in my head." 
As Nairn bobbed his head to the beat at BlizzCon 2021, fans got to see what one of the most beloved Game of Thrones characters is up to now, while also enjoying a sweet DJ set.