The Unbelievable Computer Shot That Ruined One Gamer's Day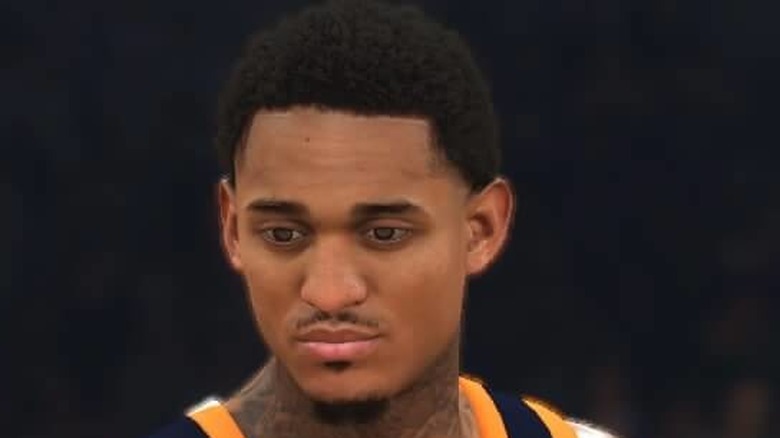 Sometimes you just have to take your shot, even if you are artificial intelligence. And that's exactly what happened in NBA 2K21. From about 70 feet away, a computer-generated Jordan Clarkson made an impossible, game-winning buzzer-beater against his human opponent.
Twitter user @LVD____ posted a clip of this robbery on Monday morning on Twitter, saying, "This just happened to me in game 7 of the NBA Finals with the Sixers."
With 8.2 seconds left on the clock, the Philadelphia 76ers trailed the Utah Jazz by one point, 119-118. From the Sixers' Chris Paul, the player passed to Joel Embiid who made what would have been a game-winning slam dunk and brought the score to 120-119. With only 2.5 seconds remaining and no timeouts left, Utah's Clarkson lined up the shot. Embiid doubled back to guard Clarkson, but it was too late.
The ball soared across the basketball court. The clock had run out. The game stuttered for a split second as the ball reached its destination and went through the hoop. The scoreboard read 122-120. The Utah Jazz won game seven of the finals, leaving Clarkson and his teammates ecstatic. The Jumbotron blared "JAZZ CHAMPIONS" as the team celebrated up and down the court.
As you might imagine, @LVD____ was not happy to be deprived of victory at the final moment, especially after pulling off what should have been a decisive slam dunk. "My first reaction was just pure bewilderment," they told SVG via direct message. "I was staring at the screen in awe, not even necessarily mad but more in shock."
@LVD____ explained that they had encountered this type of game-deciding shot in the past. Whenever the computer had the ball and no timeouts left, it would usually attempt a long shot from backcourt. It had never actually sunk one of these jaw-dropping shots — at least until now. And in the finals? Heartbreaking. It's not quite as bad as, say, scoring a touchdown by balancing a football on a player's helmet in Madden NFL 20, or when a bug ruins an esports tournament. But it is an unfortunate way to end a playoff run.
"I'm taking a little break but I'm coming back for my revenge against the Jazz soon no doubt lol," @LVD____ vowed.