Why Hogwarts Legacy Has Gamers In An Uproar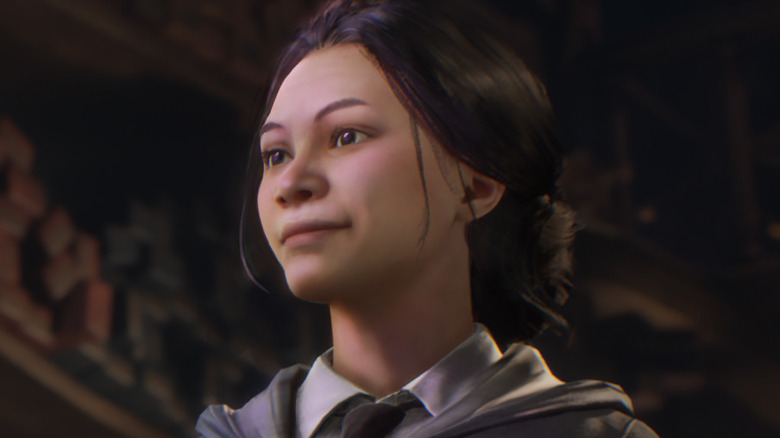 Hogwarts Legacy has seemingly been in hot water for a while now. As fans wait for the game's release, drama has brewed behind the scenes, leaving some people hesitant to continue supporting the upcoming title game. Sure, Hogwarts Legacy has been delayed once already, pushed back to 2022, but the latest controversy has to do with a developer's vocal political views.
Advertisement
Troy Leavitt, the lead designer of Hogwarts Legacy, gained attention after journalist Liam Robertson tweeted a link to Leavitt's YouTube channel, writing, "I know this is just shocking but the lead designer of Hogwarts Legacy is Troy Leavitt, a far right YouTuber who used to make anti-fem and pro GG vids." In addition to the link and initial statement, Robertson explained Leavitt's views on John Lasseter, the former CCO of Pixar who stepped down after sexual misconduct allegations. Robertson stated, "[Leavitt] characterises the #MeToo movement as a 'moral panic' and downplays Lasseter's many sexual harassment allegations essentially because he doesn't think any of them qualify as outright illegal." 
Advertisement
While some fans accused Robertson of attempting to "cancel" the game, Robertson clarified that he was posting the information so that people could "make an informed decision about financially supporting a game made by people like this."
Leavitt claimed in a 2018 YouTube video that his employers are aware of his YouTube channel, as well as his political feelings. Leavitt labeled WB Games as being "more concerned with making good games than with pushing some kind of a social justice agenda," and claimed that while the company doesn't necessarily approve of his views, they're apparently fine with him expressing his opinion. 
This is just the latest in a series of controversies to hit the popular Harry Potter franchise. In 2020, J.K. Rowling, the famous author of the Harry Potter series, tweeted a series of messages explaining her views on gender identity. After the tweets, Warner Bros. released a statement reaffirming that its "position on inclusiveness is well established, and fostering a diverse and inclusive culture has never been more important to our company and to our audiences around the world." Warner Bros. did not drop any Harry Potter-related projects from its production schedule.
Advertisement
In light of the Rowling and Leavitt controversy, ResetEra, an online forum for discussion of all things gaming-related, announced that it would not allow discussion over Hogwarts Legacy moving forward. The official ResetEra statement described the issue as "a uniquely awful situation where both the creator of the IP and a senior producer on the game have unrepentant bigoted views." As the game draws closer, the moderators of ResetEra may revisit this stance on Hogwarts Legacy.
Many games have been delayed by COVID-19, including Hogwarts Legacy, but it seems that the wizarding game has other problems afoot.