PlayStation Is Shutting Down Part Of Its Business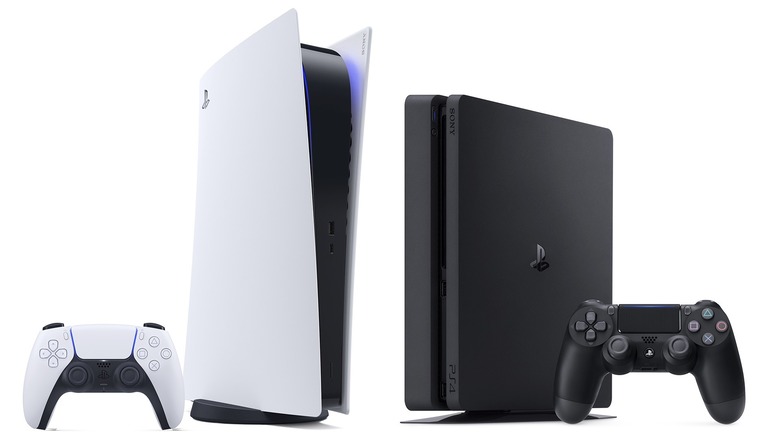 Have you always looked to the PlayStation Store as your ultimate source for TV and movie downloads or do you turn to dedicated streaming services instead? If you're part of the former group, you may be disappointed to learn that the PlayStation Store will no longer offer movies or TV shows for customers to rent or own.
In a March 2 post on the PlayStation Blog, Sony explained that it is "evolving our offerings as customer needs change." The update elaborated that the company has seen a growing trend in gamers relying on the "subscription-based and ad-based entertainment streaming services" that are available on PlayStation systems.
The change will go into effect on Aug. 31 of this year, so you may want to purchase these digital media offerings while you can. Even after movies and TV shows are removed from the PlayStation Store, you will still be able to watch the media you own, so you can take comfort in the fact that your collection won't be going anywhere.
Sony also shared the update on Twitter, and fans seems more or less indifferent. Somes users felt Sony should create its own streaming service instead, while others suggested that the company may already have plans to do just that. 
Even though many consumers turn to streaming services instead of owning media, not everyone is pleased. One user claimed "I have movies..shows That i rely on ps store to get them." This user made a few arguments in favor of the PlayStation Store's media offerings, including "great deals on movies and tv shows that you cant get anywhere else," and "old school shows/movies etc. That go on sale. That u cant get from anywhere else." While a comment on the thread challenged that last claim, it still goes to show that these offerings will be missed by some Sony customers.
If the predictions on Twitter are true, Sony could be rolling out a TV/movie streaming service. If the company wants to give Xbox Game Pass a run for its money, perhaps it will lump that service into PS Now to create an appealing bundle for gamers.
In the meantime, Sony fans will have to stay tuned to see what happens after Aug. 31, 2021.