What To Expect From Crash Bandicoot 4's PS5 Upgrade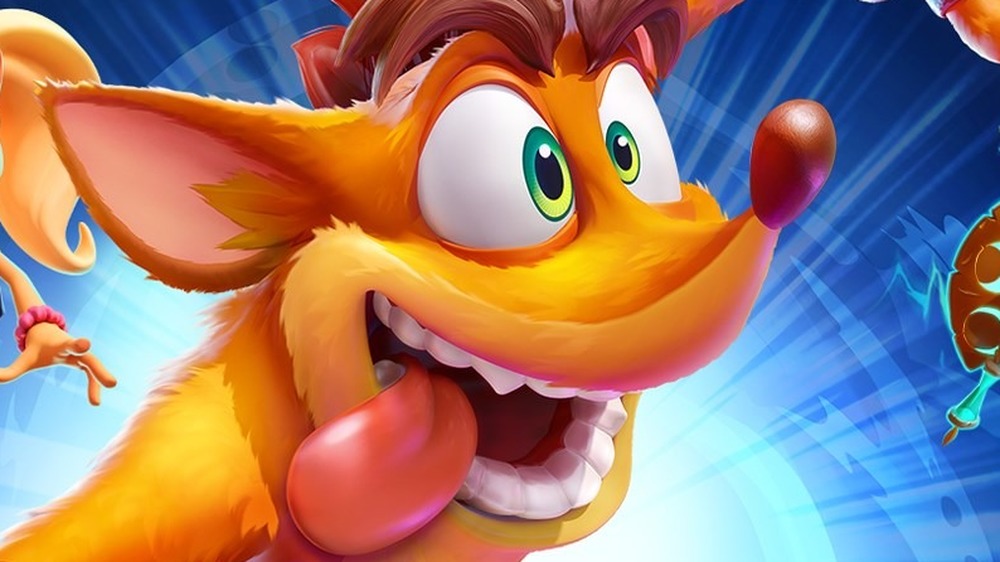 The PlayStation State of Play broadcast on Feb. 25, 2021 brought with it juicy details about the PS5 upgrade for Crash Bandicoot 4: It's About Time PS5 upgrade. 2020 was a huge year for the Crash Bandicoot franchise, thanks to the much-anticipated release of the first new Crash game in over 10 years. On March 12, 2021, Crash 4 will make the leap to more platforms, including the PS5, Xbox Series X|S, and Nintendo Switch. So, what new features can players expect for the PS5 version of Crash? 
Crash players who already own the fourth game on their PS4 or Xbox One will get a free upgrade to the PS5 and Xbox Series X|S versions. The next-gen version will include 3D audio and 4k visuals at 60 frames per second, so you'll get to see and hear a sharper, more vibrant Crash experience. Players can also expect quicker load times and save file transfers overall, so they can speedrun to their heart's content and not have to start from scratch.
PS5-Only Crash Bandicoot 4 Features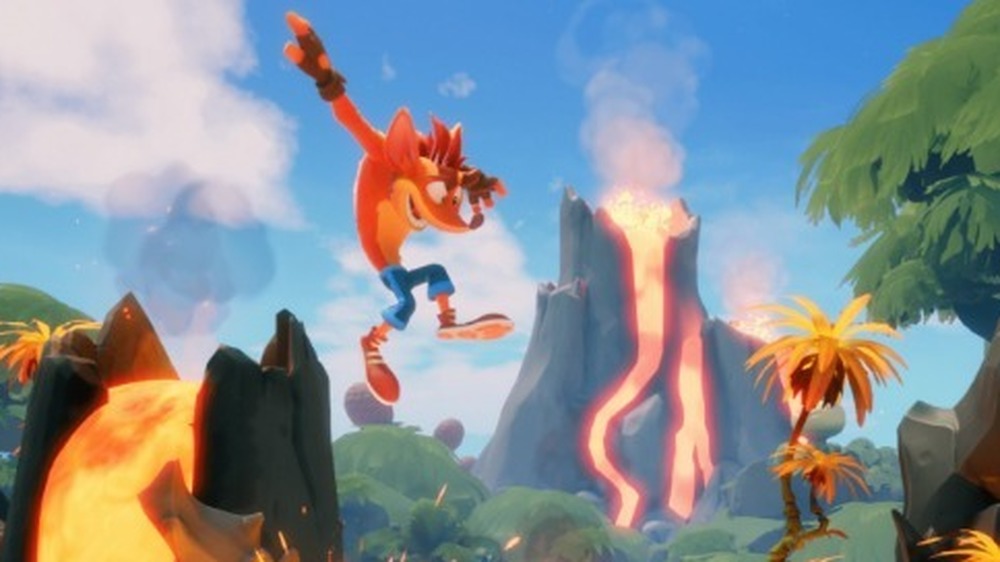 As exciting as the new features are across the board, PS5 users in particular get some special incentives with the new Crash update thanks to the unique capabilities of the system, according to the official PlayStation blog. Most notably, the DualSense controller will put players right in the action with its signature adaptive triggers and haptic feedback. PlayStation promises "a whole new level of immersion" that will allow players to "feel the force of Neo Cortex's DNA-changing blaster, the grip of Tawna's Hookshot, the power of Crash's Jetboard, and ... the suction when [they] vacuum with Dingodile."
On top of that, the PS5 UI's Activity Cards will give gamers a "clear breakdown of their progress throughout each of the game's dimensions." So, if you're aiming for 106% completion (a.ka., upwards of 20 hours of gameplay), consider this your enhanced road map.
Now that you know what's to come for the Crash Bandicoot 4 PS5 upgrade, you're likely chomping at the bit to play. When you do dive in, be sure to keep an eye out for some hidden Crash Easter eggs.