The Halo Snack That's Trying To Do The Impossible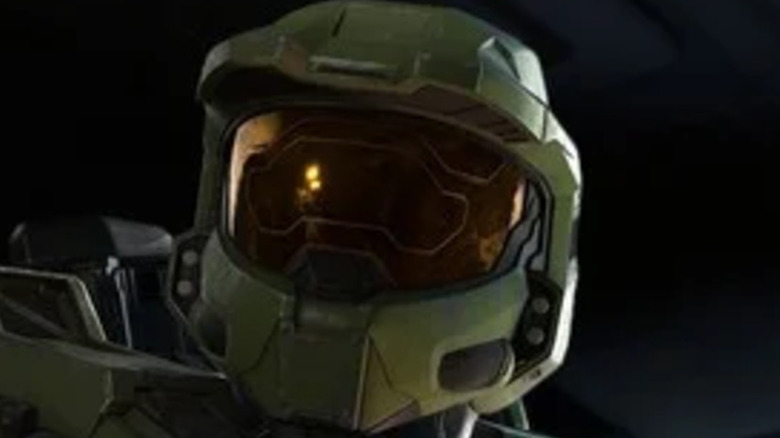 Ever wanted to find out what a nearly-extinct alien bird tastes like? Halo fans had better have an appetite for some weird snack food, because Microsoft has just announced an unlikely collaboration with Pringles. New Halo-themed "Moa Burger" flavored Pringles chips are now available from participating Walmart stores. 
"Get the limited-edition @Pringles Moa Burger exclusively at @Walmart now!" Microsoft announced. "Our latest shipments from Reach have arrived, so be sure to grab them while you can."
For those who may not be super familiar with the lore of the Halo universe, this flavor is based on a bird that is commonly consumed in the games. The Moa is native to the planet Reach, where it is already close to extinction. Furthermore, the Moa of the video games was inspired by a real-life bird. Like the Moa of the games, the Moa of New Zealand were flightless birds, but they went extinct roughly six centuries ago.
In other words, Microsoft and Pringles have teamed up to market a potato chip flavor inspired by an animal that is nearly extinct, which was in turn inspired by an animal that is super extinct. Uh, enjoy?
Apparently, some fans have already enjoyed the Moa Burger Pringles for themselves. One customer described the chips as tasting exactly "like a gourmet burger." Other gamers are frustrated by the lack new gameplay footage from Halo Infinite. Meanwhile, Eurogamer's Wesley Yin-Poole has theorized that the Moa Burger Pringles may be a sly hint from the developers that the Moa will be making a return at some point in Halo Infinite.
After all, the new Pringles flavor is just the latest yummy tie-in to come from Microsoft as promotion ramps up for Halo Infinite, which is set to finally see a release later this year. The company recently concluded a promotion in which players could earn exclusive character and faction emblems in Halo Infinite by buying specially-marked Butterfinger candy bars.
The Halo franchise is the latest gaming IP to cross over into the world of food and snacks. Earlier this week, Yacht Club Games announced a collaboration with fast food chain Arby's to roll out a line of bizarre DLC tokens for Shovel Knight: Treasure Trove. For a limited time, Arby's kids meals will contain redeemable codes for alternate costumes and various other goodies in Shovel Knight. Unlike that promotion, it appears as though the Halo-themed Moa Burger Pringles will not contain any such in-game incentives. Gamers who are hoping to give Master Chief a big ol' mustache like the Pringles mascot has will have to look elsewhere.