The Bizarre Sinking City Fiasco Explained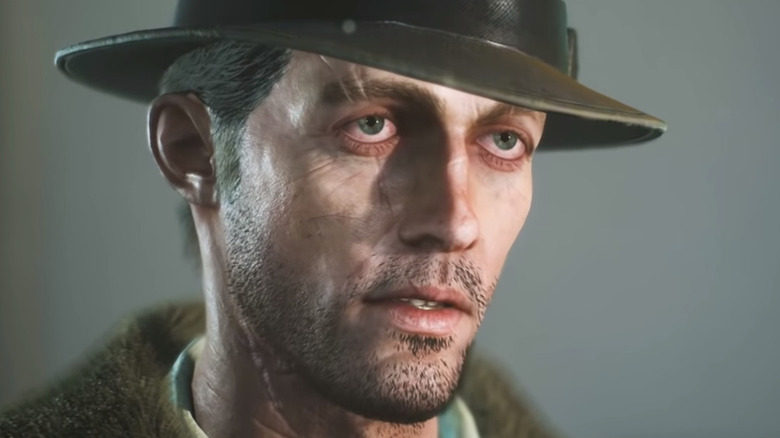 Fans of Frowares' The Sinking City have been watching the game get removed and re-uploaded from platforms since the middle of last year. So, exactly what's going on with The Sinking City?
On Feb. 26, the developer of The Sinking City stated on Twitter that they had not made the version of the game that was available on Steam — and recommended that gamers not buy it. According to Frogwares, publisher Nacon has hacked The Sinking City's code, pirated the game, and released it on Steam against Frogware's wishes. This was only the latest act in a legal battle that has been ongoing since 2019.
Advertisement
Back in Aug. 2020, Frogwares had first reported that it had taken The Sinking City down from Steam and other stores. The developer explained that it had been fighting with the game's publisher, Nacon, since the game's release in 2019. Frogwares alleged that, though the dev had given Nacon rights to publish the game, Nacon was months behind on several payments — and therefore in breach of contract.
But that wasn't the end. In January, the game appeared on the Xbox platform again — and on Feb. 26, another copy of The Sinking City was uploaded to Steam. According to Frogwares, Nacon had downloaded a copy of The Sinking City from retailer Gamesplanet and had then uploaded that copy to Steam. Frogwares notified Steam and the game was once again taken down. Frogwares has released both a comprehensive blog post and a YouTube video describing what happened from the developer's perspective.
Advertisement
Nacon is a French publisher that has been in business for 40 years, publishing such titles as the upcoming Lord of the Rings: Gollum and Vampire the Masquerade – Swansong.
In an open letter, Nacon replied to Frogwares' allegations. Nacon mantains that it remains the sole, exclusive distributor of The Sinking City for the Steam platform. Further, Nacon states that it has paid the full amount owed to Frogwares. According to Nacon, Paris courts have found Frogwares' actions unlawful. Additionally, Nacon has claimed that in removing The Sinking City from the Steam platform and telling customers to stay away from it, Frogwares is essentially "sabotaging [Nacon's] investments in the game."
The crux of the matter appears to be that Frogwares believes Nacon is behind on its royalty payments, whereas Nacon has stated that they are not. Further, Frogwares has mentioned that French businesses are currently under COVID-19 relief — which could potentially supersede the dev's contractual obligations.
The Sinking City is a Lovecraftian adventure and investigation game. With a 71 on Metacritic for the PC version, it has been generally well-received.