The PC Version Of Watch Dogs: Legion Is In Trouble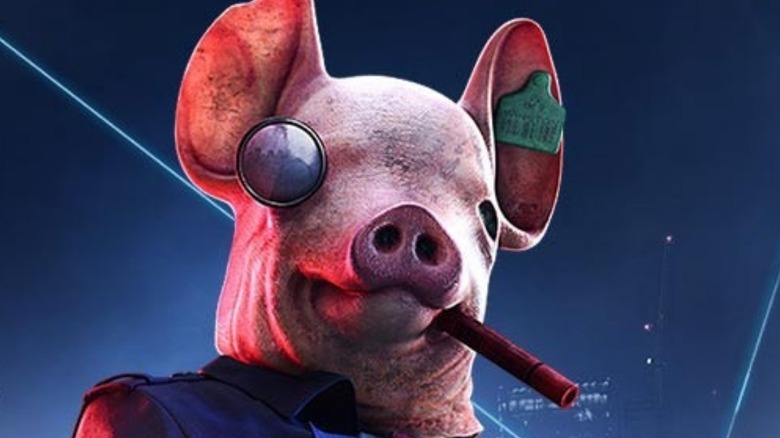 The Watch Dogs: Legion dev team just pumped the brakes on the PC version of the soon-to-launch Online mode of the game through a  Twitter announcement on March 5. The caption reads, "A message from the Watch Dogs: Legion team about the Online Mode." A text-filled image contains the bulk of the info, including three updates about glitches and related delays that have impacted the original Mar. 9 launch date for Watch Dogs: Legion Online.
Most notably, an identified PC glitch can "cause the game to crash for players with certain GPUs." Because of this, the PC version of Watch Dogs: Legion Online won't launch until the issue is fixed. The dev team promised to "communicate the new launch date as soon as possible," but as of now, there's no timeline for when players can get their hands on it.
The other two issues covered in the announcement include one glitch "that can cause the game to crash during the Tactical Op." Because of that, players won't be able to play through the Tactical Ops mission on Xbox, PlayStation, or Stadia until Mar. 23. Finally, both the PS4 and PS5 versions of the game will have "limited in-game text chat at launch" due to issues with the feature. The full version of this feature will also become available Mar. 23.
In the comments, the Watch Dogs: Legion team posted a clarification: "Apart from PC, the Online releases as planned on all the other platforms. One of the missions, Tactical Ops, is delayed until the 23rd, but all the other missions will be available to play."
Fan sentiment varied, though most players were encouraging and grateful that the game wasn't rushed. User @TwilightmangoYT wrote, "I appreciate you guys telling me! don't worry take your time."  User @kohltonmiller wasn't so happy: "This might just be the most broken Ubisoft game ever. The amount of things that have had to be patched post launch is insane."
Things have been looking iffy for Watch Dogs: Legion for quite some time. Not only was Watch Dogs: Legion Online delayed significantly, but patches have already been released to fix crashes and glitches in the main game.
Despite these serious issues, general player sentiment seemingly remains optimistic, even for a game that received some hit-or-miss critical reviews. In the announcement, the Watch Dogs: Legion team made it clear that it is "committed to delivering the best experience to all players and are working diligently to address the issues outlined above." Though Ubisoft is grateful for players' "patience and understanding," only time will tell how long gamers can hold out for the PC version of Legion Online before becoming impatient.