PlayStation Fans Won't Be Happy About This Bethesda News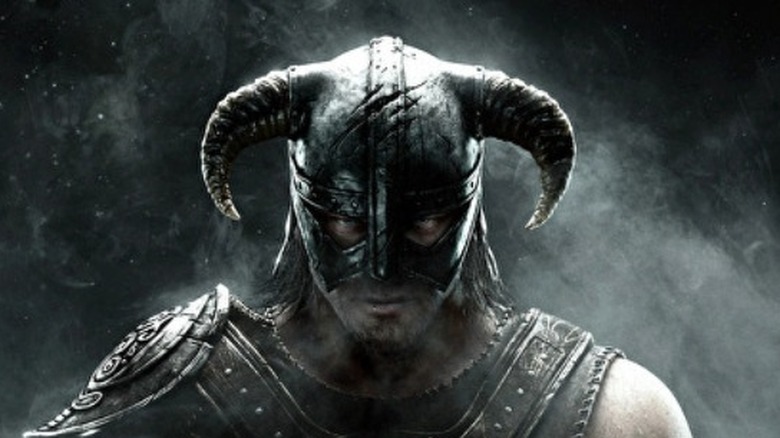 It's official: Bethesda Softworks parent company ZeniMax Media and Microsoft merged on March 9, 2021. The move was announced back in September 2020, and it seems the two gaming titans have finally hashed out all the details. Now that everything's gone through, Microsoft shared some new information about what the future holds for Bethesda fans on PlayStation.
Advertisement
PlayStation users received this long-dreaded update in a recent blog post from Head of Xbox Phil Spencer. Spencer ripped off the Band-Aid early on, stating that there will be "new titles in the future that will be exclusive to Xbox and PC players." However, he also mentioned that "Xbox consoles, PC, and Game Pass will be the best place to experience new Bethesda games," implying that not all upcoming Bethesda releases will be exclusives.
Spencer didn't mention any specific games slated to become Xbox console exclusives, but there was some information offered back in November 2020. Xbox CFO Tim Stuart highlighted the possibility of continued cross-platform releases, which could potentially rule out exclusives in core series like Fallout or Elder Scrolls. However, that leaves games like the highly-anticipated Starfield up in the air — will it be an Xbox console exclusive or will Microsoft open it up to all viable platforms? There's also the question of timed exclusives, which might be why there's talk of a better experience with the Game Pass, Xbox consoles, and PCs.
Advertisement
Microsoft acquired several different studios underneath the Bethesda Softworks umbrella through this deal, including Tango Gameworks and Arkane Studios. Tango Gameworks is the developer behind the upcoming Ghostwire: Tokyo, while Arkane Studios has Deathloop in the works. Both titles are still coming to PlayStation as timed exclusives despite the merger. As the games are set to release in 2021, it seems they were too far into development to shift gears.
This doesn't seem like the end for Xbox acquisitions — reports have indicated that Microsoft has approached other developers as well. Despite this, Sony and Microsoft worked together recently to bring players MLB The Show 21 across platforms. Based on the statement from Stuart, there's some form of cooperation happening with future Bethesda games as well. There might not be as many exclusives as originally thought.
In the March 9 post, Spencer let players know that more information will be unveiled later in 2021. For now, Game Pass members can look forward to additional Bethesda games being added to the service.