Microsoft To Give Free Gifts With Xbox One S Purchases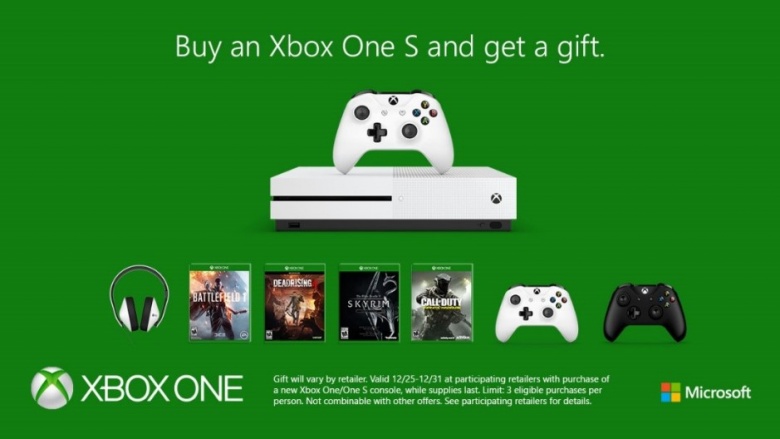 Microsoft
Microsoft has announced that a purchase of an Xbox One or Xbox One S at participating retailers will net you a free gift in the form of a game, a controller, or a headset.
Will Tuttle, Xbox Wire Editor in Chief, posted to the official Xbox website, informing interested parties that the offer is valid from now until Dec. 31. The gifts will differ depending on where you purchase your new console, but Tuttle provided a handy list that tells you what gift you can get at specific retailers:
Advertisement
For console purchases at Best Buy, Amazon or Walmart.com, get a free Xbox Wireless Controller
For console purchases at GameStop, get a free Xbox Stereo Headset in white or black
For console purchases at Target or Microsoft Stores, build your gaming collection with a free game of your choice
If you choose to shop online, you can also get a $50 gift card on top of the free gift, so check the participating retailers to maximize your purchasing power. If you happen to pick one up, then you might as well check out some of the best games the Xbox One has to offer.