Who's Singing The Theme Song In The Teenage Mutant Ninja Turtles: Shredder's Revenge Trailer?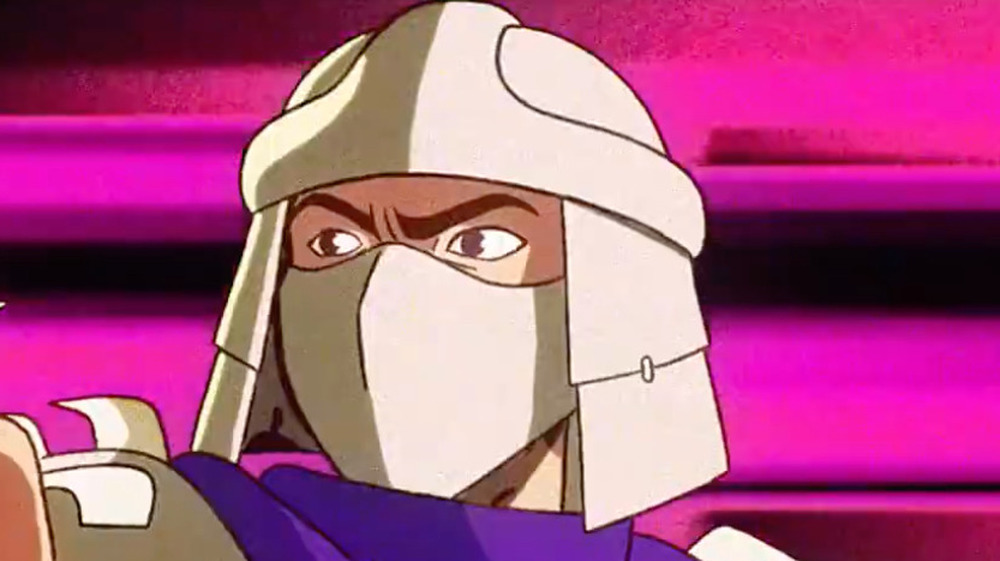 Pause your marathon of the Teenage Mutant Ninja Turtles movies, because there's some great news coming straight out of the sewer. The Heroes in a Half-Shell are officially back to eat pizza and kick butt. Dotemu and Tribute Games' Teenage Mutant Ninja Turtles: Shredder's Revenge is bringing the nostalgia with retro-style graphics and a gnarly theme song to back it up. The trailer for Shredder's Revenge features a new take on the opening theme of the original 1986 TMNT cartoon series. But who is behind this most epic of covers?
Clearly attempting to match the radical vibe of the titular heroes, the developers approached the one and only Mike Patton to record vocals for this version of the iconic theme. While you may not recognize his name right away, odds are pretty good you've heard his impressive pipes in the past. Here's what you need to know about the new voice behind the classic theme song.
Why you may recognize Mike Patton's voice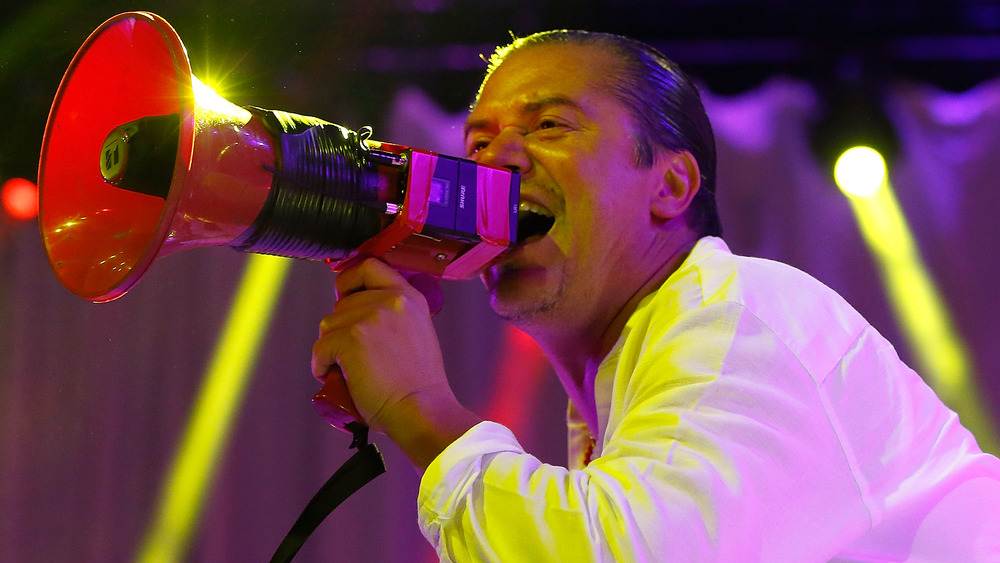 Daniel Vorley/Getty Images
Mike Patton is a multi-genre musician who has been active in the music industry since the 1980s. His astonishing six-octave vocal range can be heard in any of his countless projects, including such bands as Faith No More, Fantômas, and Mr. Bungle. He has also composed the scores for multiple movies, including the haunting 1922 and cult classic Crank: High Voltage.
Patton is no stranger to the world of video games, either. However, while his work in other mediums is more music-focused, Patton has found himself providing quite a few character voices for some surprising titles. He portrayed the titular living shadow of The Darkness and its sequel, as well as a vast number of zombies in Left 4 Dead. In 2006's Bionic Commando, Patton voiced main character Nathan Spencer, who unfortunately ended up as part of one of the worst video game romances ever.
Given his popularity as a musician and his clear fondness for video games, Patton seems like a natural choice for the new version of the TMNT theme song. Give it another listen, party dudes.