This Game Is Weirdly Better On Game Pass Than On Steam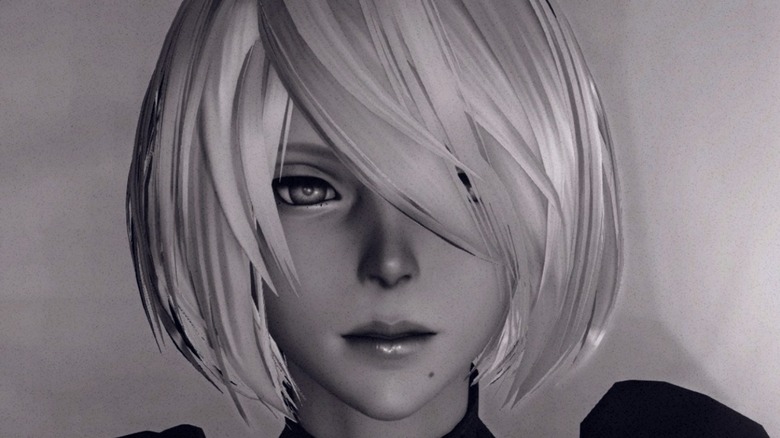 The reviews are in, and NieR: Automata players have made it clear that they strongly prefer the Xbox Game Pass version to the Steam release. Ever since the Mar. 17, 2021 release of NieR: Automata on Game Pass, Steam players have spoken up to say that they're not okay with getting the short end of the stick.
GamesRadar+ reported that gamers are now "review-bombing the RPG on Steam," and over the past few days, the negative reviews have been stacking up. Unlike the well-reviewed Game Pass version of the game, the site notes that "the Steam version continues to be plagued by problems, including framerate and control issues." The overall consensus seems to be that Game Pass features the superior version of Yoko Taro's trippy masterpiece, thanks to multiple patches and updates that are not currently present in the Steam release.
The Steam reviews speak for themselves. User yellowcake wrote, "after letting the steam port languish for four years Square Enix did the impossible: they put a better version of the game on Game Pass PC with FidelityFX, HDR, borderless mode, and improved performance while doing absolutely nothing about the preexisting version." User Santiago Santiago wrote, "I can't recommend this version anymore ... Square Enix NEVER PATCHED the Steam version despite being the first ones to pay full price for the game. Hopefully they soon patch this as well so we get that stutter fixed here too." User Benjamin wrote, "Review will remain negative until the game is updated. Have a nice day."
Since NieR: Automata released on Steam back in 2017, it has accumulated plenty of positive reviews, so as of now, it still boasts "Very Positive" reviews overall. However, recent reviews are considered "Mixed," at best. That's pretty significant for a game that was considered to be one of the best RPGs of 2017. Still, it makes sense that players on Steam feel they should have the same gaming capabilities as their Game Pass counterparts, especially since they're the ones who shelled out the money early on.
According to Polygon, NieR: Automata isn't the only game with patches and choices available on Game Pass that are out of reach for Steam users. The Evil Within has the exact same issue. These bumps in the road could be enough to give some players pause. Only time will tell if these fan criticisms will lead to any changes for the Steam version of NieR: Automata.