The Last Of Us Easter Egg Confirms What We Always Suspected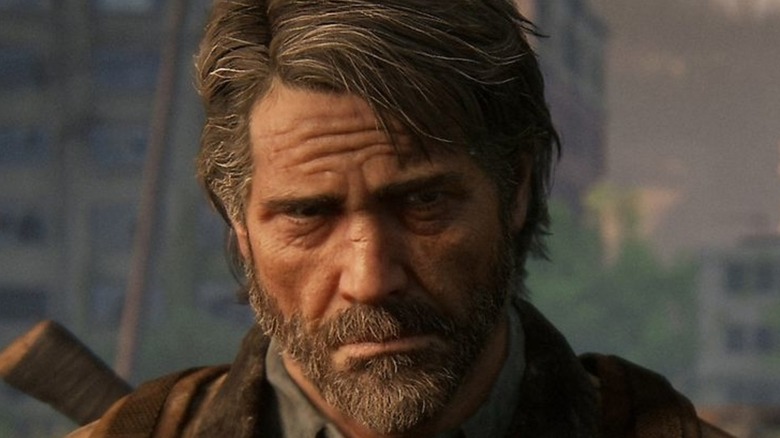 Naughty Dog has brought gamers some of the most revolutionary titles of the last several years, but the dev's two crowning achievements are arguably the Uncharted and The Last of Us franchises. Over the years, The Last of Us fans have even theorized that there may be a deeper connection between Naughty Dog's two biggest series. Some even believe that the two franchises take place in a shared universe. Now, one player's discovery may have further cemented that popular theory.
While playing through Uncharted 4, Reddit user kheinrichs547 stumbled upon a pill bottle with a familiar logo. It seems that this medication came from none other than Weston's Pharmacy, a chain that can be spotted throughout The Last of Us 2. At one point in the game, players can even access a safe hidden inside a Weston's Pharmacy, which contains some invaluable supplies for Ellie's journey.
As pointed out by other commenters in the thread, Weston's Pharmacy has a lengthy history of appearances in the world of The Last of Us. Weston's locations can be seen in the first game of the series, as well as in the Left Behind DLC that fleshes out Ellie's backstory. In Left Behind, Ellie and her best friend Riley actually look through a Weston's Pharmacy location while they're on the run.
This is the latest in a series of sly connections between The Last of Us and the Uncharted franchise. In Uncharted 3, Nathan Drake can find a newspaper with a headline warning of a "deadly fungus," which referenced the outbreak from The Last of Us. Then, Uncharted 4 actually featured a poster for The Last of Us: American Daughters, a comic book spin-off of the apocalyptic series, as well as a collectible pendant bearing the logo of The Last of Us' Fireflies. These and other easter eggs have even given rise to a wild fan theory: some people believe that Nathan Drake himself may have started the outbreak seen in The Last of Us.
The rabbit hole that is Weston's Pharmacy doesn't stop there, however. Back when The Last of Us: Left Behind was coming out, Naughty Dog created a number of fake Twitter accounts for viral marketing purposes. This included accounts for Weston's Pharmacy and other fictional businesses, all of which posted tweets that referenced in-universe events from the games. The accounts made for a cool concept, although TLOU director/writer Neil Druckmann has pointed out that some of those old Weston's Pharmacy tweets hit a little too close to the real world, these days.