Australia Criticized After Banning This Hit RPG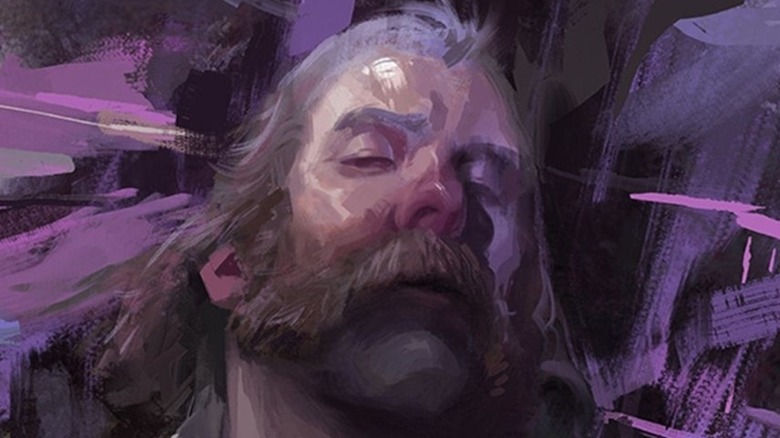 On March 18, the open-world RPG Disco Elysium: The Final Cut was refused classification by the Australian classification board — and consequently cannot be sold in Australia. In refusing its classification, the board cited that the game was found to "depict, express or otherwise deal with matters of sex, drug misuse or addiction, crime, cruelty, violence or revolting or abhorrent phenomena."
Advertisement
Though a sleeper hit in 2019, Disco Elysium gained popularity throughout the 2020 quarantine. During 2019's The Game Awards, it won the categories of "Fresh Indie Game," "Independent Game," "RPG," and "Narrative," and was widely praised for its compelling story and unique gameplay. But it's also notable for having an in-game system of drug use, which can be used to boost stats and (consequently) open up new in-game opportunities.
On Reddit, fans have criticized the merit of the ban, as well as its timing — nearly two years after the game's initial release. One user sarcastically noted, "this game ruined my life once I learnt that I can easily inject a safe yet effective amount of drugs into my system just by pressing X." Another commented, "Honestly at this point the Australian Classification board are embarrassing and are out of touch with popular culture and what age groups play games." 
Advertisement
On Twitter, the reactions were similar. Users have questioned both the regulations surrounding drug use and whether the Australian Classification board understands what age demographics are at play — with some suggesting that children are unlikely to play the gritty urban fantasy thriller.
Australia is far from the only country that bans games but it has come under criticism for having a very low censorship bar. According to chief executive of the Interactive Games & Entertainment Association Ron Curry, video games have historically been treated differently in terms of censorship than television, movies, or other static media. This is most visible in the popular theory that video games can lead directly to real-life violence, despite the fact that multiple studies have found a lack of evidence to link the two. In the case of Disco Elysium: The Final Cut, it appears that the heavy in-game drug use is the major culprit.
While the original release of Disco Elysium was not banned, a port to consoles meant that the game had to be rated to be classified to be sold. In fact, over a year ago, Kotaku writer Alex Walker urged Australian players to get the game before "someone makes the Classification Board send an email to Steam about the whole 'drugs for health and gameplay bonuses' thing."
Advertisement
For those who aren't in Australia, Disco Elysium: The Final Cut is scheduled for release on March 30. According to the developer, it includes features such as political vision quests, full voice acting, and improved playability.