Xbox's Free-To-Play Games Are Finally Free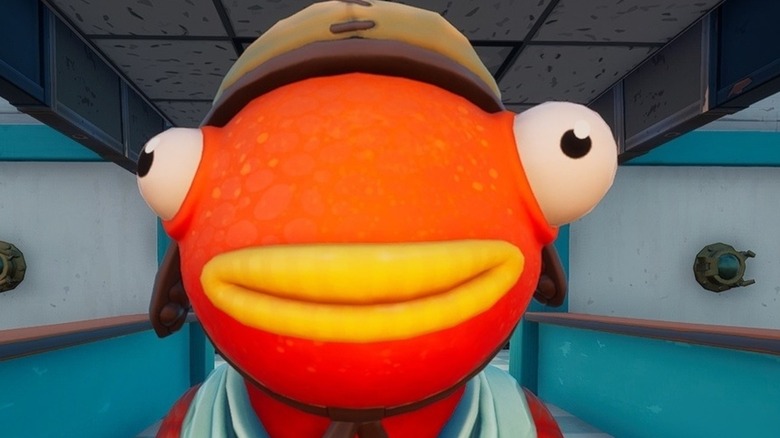 Xbox gamers are going to be pleased to learn that all of their free-to-play games are about to be actually free, at long last. In the past, Xbox owners have had to pay for Xbox Live Gold to access online features of free-to-play titles like Fortnite and Apex Legends. However, Microsoft is following through on a promise it made to gamers earlier this year, and is currently testing new options for players to enjoy these games without an Xbox Live Gold subscription.
The news was shared by the official Xbox Insider Twitter account, and the feature is currently only available to members of Xbox Insider's beta-testing group. Curious Xbox fans can simply sign up for Xbox Insider to get a sneak peek at a new era of online gaming through Xbox consoles, as well as early access to future updates and features.
"Xbox Insiders in Alpha Skip Ahead & Alpha today we are flighting some new features," read the tweet. "Multiplayer in Free-to-play games, Looking 4 Groups and Party Chat on Xbox no longer requires an Xbox Live Gold membership as we flight and test these service changes ahead of general availability."
That's right; not only are the Xbox Live Gold requirements changing for free-to-play multiplayer, but Party Chat will also no longer require a subscription. The same goes for the Looking For Group app, which allows players with common interests to find one another.
Fan reactions to this announcement have been overwhelmingly positive. Some gamers have said that they appreciated the gesture from Xbox, but that they were still happy to pay for Xbox Live Gold services.
Back in January, Microsoft announced that it would be raising the price of Xbox Live Gold subscriptions. At the time, it seemed like a way to push gamers toward using Xbox Game Pass Ultimate instead, and the announcement was met with outrage from even the most hardcore Xbox fans. A few days later, Microsoft backtracked on the price increase, which is when the company also announced that it was looking into making free-to-play games playable without an Xbox Live Gold membership.
In recent months, Xbox has been pushing for its services to become more indispensable than ever before. In addition to this change to Xbox Live Gold, players are discovering that Xbox Game Pass Ultimate is finally worth getting. For a low subscription cost, Xbox Game Pass Ultimate nets players an Xbox Live Gold subscription, as well as access to EA Play and xCloud gaming. With these latest moves, it seems that Microsoft is continuing Xbox boss Phil Spencer's promise to give gamers more of a sense of choice in how they get their entertainment.