Why Crash Bandicoot 4 Has Gamers Furious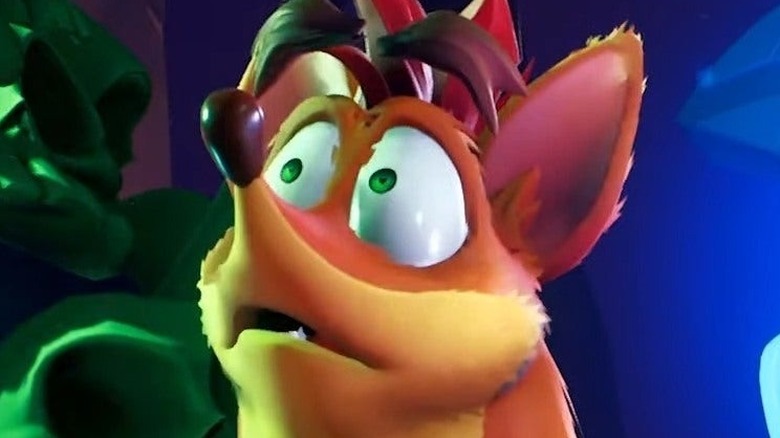 Crash Bandicoot 4: About Time just got a long-awaited PC release, but fans are already expressing disappointment. No, there aren't new criticisms of Crash Bandicoot 4's gameplay. Even though Crash Bandicoot 4 has been hailed as one of the best games of 2021 for the PS5, it's experiencing significant problems on PC.
Advertisement
The PC port of Crash Bandicoot 4 launched exclusively on Battle.net, Blizzard's online platform for games. Activision Blizzard's decision to release Crash Bandicoot 4 on Battle.net makes sense, but what doesn't compute for many gamers is the decision to make the game require online authentication from Blizzard's servers.
That's right, Crash Bandicoot 4 must be played online, even though it's a single-player game. In order for the game's DRM to be authenticated by Activision Blizzard's servers, the game must be online continuously. In theory, that might not sound awful, but fans have had a different experience. Shortly after Crash Bandicoot 4's launch, Blizzard announced a problem with Battle.net. "We're currently investigating an issue affecting our authentication servers, which may result in failed or slow login attempts," the company tweeted. 
Advertisement
Immediately, fans responded with frustration that the server failure happened so close to the release of the company's first single-player online-only game. One player commented on the Blizzard's tweet, saying, "And that's right after releasing an online-only single player games [sic], Crash 4. Oooooof."
Other players were quick to air grievances. On an online message board, one gamer reported that the always-online DRM was cracked on the second day after the game's release, allowing fans to play without going through Blizzard's authentication servers.
One Twitter user felt that always-online DRM would encourage players to pirate or mod the game in order to play comfortably, without the threat of online servers crashing or going down for maintenance. In an insightful thread, @FunSizeDragon mentioned the headache always-online DRM could cause. "Imagine being in the middle of a very hard challenge (which is extremely common in Crash 4) and your internet disconnects during a great run. Fun," they tweeted. They continued by saying, "I see pretty much no reason to get this on PC now."
Blizzard has an infamous shady side, so it's possible fans have begun expecting these sorts of restrictive policies from it. Still, it looks like Blizzard's server issues may have already dissuaded a good number of potential customers from checking out Crash's latest adventure on PC.
Advertisement