Nintendo Switch Price And Launch Date Confirmed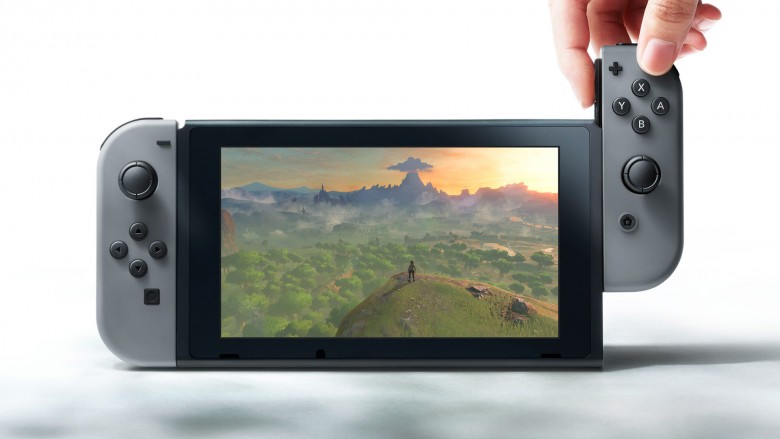 Nintendo
Nintendo has thrown its red Mario hat into the ring of the console wars by unveiling the pricing and launch details for its upcoming platform, the Nintendo Switch.
The company's latest Switch presentation revealed that the console will drop in North America for $299.99 on March 3. This launch is much earlier than the rumored release date of March 17. It was also revealed that games for the console won't be region-locked, which is a huge departure from the company's standards when it comes to players importing games.
Advertisement
The House of Mario also unveiled an Xbox Live-like online service for the Switch that allows players to connect to other Switch users for multiplayer experiences. The service will be free at launch during a trial period, but those who want to continue using it will have to start paying when the trial ends in Fall 2017. Having a paid subscription comes with a perk, since users "will get to download and play a Nintendo Entertainment System™ (NES) or Super Nintendo Entertainment System™ (Super NES) game (with newly-added online play) for free for a month." Does this mean we'll be able to play Contra III: The Alien Wars co-op with an online buddy? We've got our fingers crossed.
Certain retailers, like GameSeek, originally set placeholder prices for the Switch at around $245, but we'll have to shell out a little more money than expected. Considering the fact that the Wii U basic model launched for $299.99, this price point seems rather reasonable. Look forward to the Switch's launch and see if it changes your life in 2017.
Advertisement