Nintendo Switch Lineup To Feature Splatoon 2, Bomberman, And More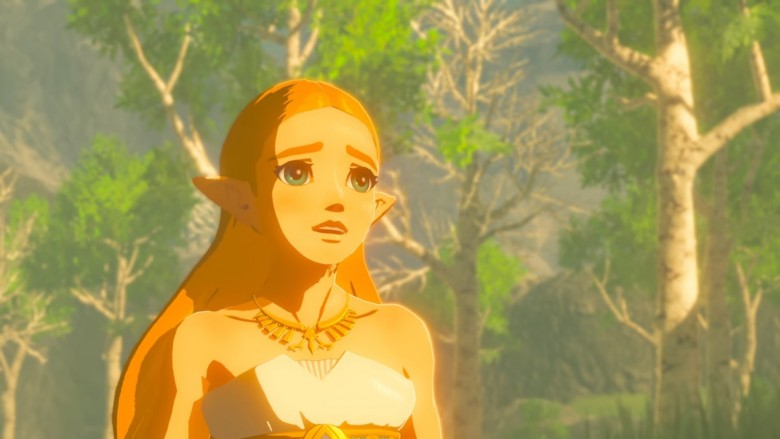 Nintendo
A brief list of games was shown off during the special Nintendo Switch presentation, giving fans a glimpse of what they'll be able to play on the console.
We can expect the Switch to drop on March 3 for $299.99, but what good is the hardware without some awesome games to play? With that in mind, many titles were unveiled for the first time during the presentation. Unfortunately, most of these games have no release dates or even trailers, but we're fiending for them nonetheless. Here's the Nintendo Switch's lineup for 2017 and beyond:
Advertisement
The Legend of Zelda: Breath of the Wild (March 3, 2017) - A new trailer debuted, showing off some English voice-acting and plenty of new characters, including what might be a new Great Deku Tree.
1-2 Switch (March 3, 2017) – This title is meant to be a party game that uses the Joy-Con and prompts players to react to its rumble features.
Has-Been Heroes (March 2017) – A rogue-like game with cartoon-y characters and a pair of princesses to save.
Super Bomberman R (March 2017) – Take up to eight players to the battlefield and grid-bomb all your friends.
Snipperclips (March 2017) – Cut out paper characters and solve puzzles in this uniquely-animated title.
Just Dance 2017 (March 2017) – Bust a move with the Switch's Joy-Con in your hands, likely with some motion-controlled grooving to boot.
I am Setuna (March 2017) - This Chrono Trigger tribute is probably going to be the Switch's first role-playing game.
Mario Kart 8 Deluxe (April 28, 2017) - Get ready to hate your friends all over again.
ARMS (Spring 2017) – The game puts you in control of boxers who can launch their springy arms at each other. It's as much of a "shooter" as it is a boxing game.
Lego City Undercover (Spring 2017) – Get ready to go around the block.
Sonic Mania (Spring 2017) – The Blue Blur at his best: 2D, fast, and side-scrolling.
Splatoon 2 (Summer 2017) – A sequel to Nintendo's popular third-person shooter that boasts new ink-splashing machinery, gyroscopic controls, and all kinds of painted goodness.
The Elder Scrolls V: Skyrim (Fall 2017) – Do you want to take your Dragonborn-fueled adventures on the road? Well, you'll soon be able to do so.
Super Mario Odyssey (Holiday 2017) – A new, free-roaming Mario title that has the portly plumber exploring vast cities, overgrown jungles, dry deserts, and so much more.
An unnamed Grasshopper Manufacture title (TBD) – Suda51 himself reintroduced us to No More Heroes protagonist Travis Touchdown, but didn't say what he was doing with him.
FIFA (TBD) - Soccer fans have something to look forward to here!
An unnamed Shin Megami Tensei title (TBD) - The presentation's blink-and-you'll-miss-it trailer showed off some rose petals floating into a classroom full of monsters from the series, including fan-favorite and Atlus mascot, Jack Frost.
Octopath Traveler (TBD) - A 2D, side-scrolling RPG from Square Enix.
Ultra Street Fighter II: The Final Warriors (TBD) - Another iteration of the classic fighting game featuring Evil Ryu, Violent Ken, and some brand new graphics options.
Dragon Quest X, Dragon Quest XI, and Dragon Quest Heroes 1-2 (TBD) – There's going to be a whole lot of Dragon Quest-y goodness on the Switch.
Fire Emblem Warriors (TBD) – A Fire Emblem game adapting to Dynasty Warriors' style. The teaser featured a figure that looked like Chrom from Fire Emblem: Awakening.
Xenoblade Chronicles 2 (TBD) – The next title from Monolith Soft, featuring more anime-styled character designs. Hopefully there are lots of giant mechs.
Dragon Ball Xenoverse 2 (TBD) – Goku, Vegeta, Gohan, and the gang are ready to throw down. Just... Saiyan.
Disgaea 5 Complete (TBD) - Killia is back. Expect whimsical characters, hilarious dialogue, and tactical RPG combat.
It appears as if Nintendo fans will have a lot to look forward to, even if most of these titles aren't making the console's launch date. Fortunately, a few of the games here are some of our most anticipated titles for 2017.