What The Critics Are Saying About Cozy Grove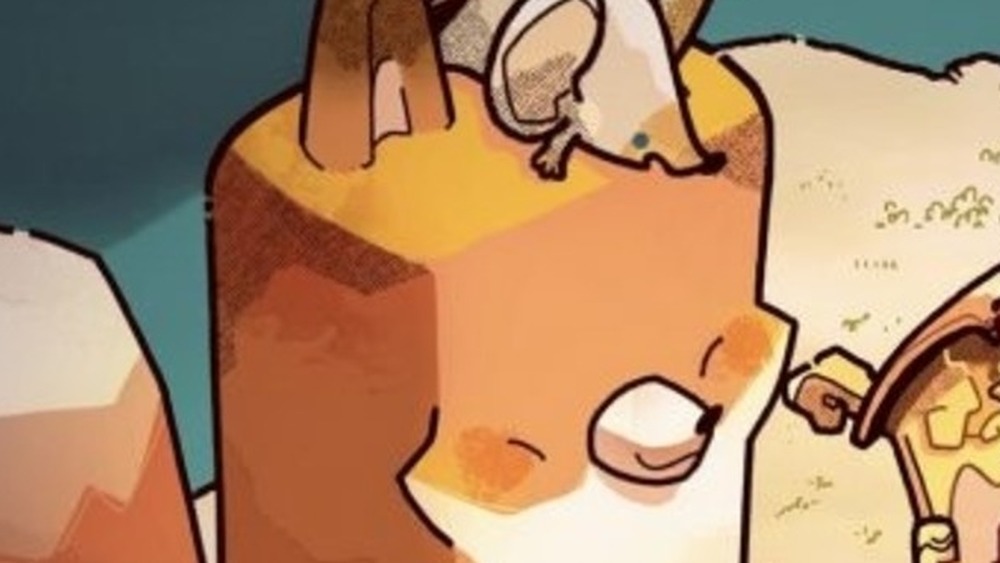 Cozy Grove, the new life sim from Spry Fox, is now available through Apple Arcade, with console and PC versions arriving April 8. The game follows the exploits of a "Spirit Scout," a person responsible for taking care of their local ghosts. The game's lengthy campaign tasks this Spirit Scout with sprucing up their home of Cozy Grove — and making some spectral friends along the way.
Advertisement
Already, critics have also been complimentary of Cozy Grove's design and tone, which feels like a spookier, sillier version of Animal Crossing in many ways. Andrew Webster of The Verge appreciated the game's hand-drawn aesthetic, adding, "There's even some hilarious writing and lore to dig into if you really want."
But there's more to Cozy Grove than just some cute designs and clever jokes. This game has been designed with fans of life sims in mind, and it has a lot to offer in that arena. Here's what the critics have to say about Cozy Grove.
Cozy Grove offers a casual and adorable experience
Much like the ever-engrossing and franchise-defining Animal Crossing: New Horizons, critics expect Cozy Grove to become a game that players check in on every day. 
The Verge's Andrew Webster was pleasantly surprised by the fact that the game more or less encourages players to stop playing after completing their daily quests, which makes for a more casual experience. Although players can continue with crafting and other in-game activities, story and quest-line progression halts for the day. Webster remarked, "It's always nice when a game is respectful of your time."
Advertisement
Although Pocket Tactics recommended adjusting the game's slightly-too-loud volume settings, the reviewer overall greatly enjoyed the game, which isn't too demanding on the player. The reviewer wrote, "Although the gameplay can feel slightly limiting, it will keep you coming back each day for more." Pocket Tactics recommended Cozy Grove to Animal Crossing fans who were feeling a little tired of that all-encompassing title and wanted something they could dip in and out of.
Pocket Gamer's Jupiter Hadley wasn't as keen on the game's limited number of daily quests, but still enjoyed having a game that could be enjoyed on a casual level. Hadley concluded, "Building up my island and unlocking more spirits has been fun – and there always seems to be something new to discover in this world."
Advertisement