Pokemon Go Makes $144,700 An Hour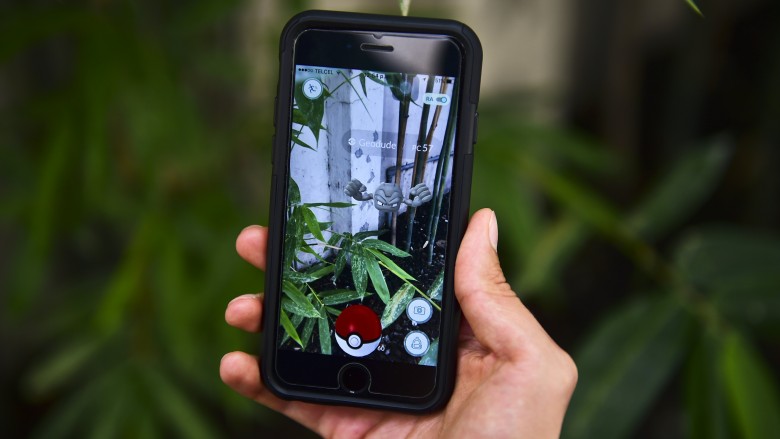 Getty Images
Nintendo came to mobile in a big way in 2016, launching the social networking app Miitomo and the pay-to-play platformer Super Mario Run in the spring and winter, respectively. But neither of those games are nearly as big as Pokémon Go, the augmented reality game that took the world by storm last summer, and which, in spite of a massive drop in users, is still bringing in an average of $2,412 a minute, or $144,700 per hour.
That number comes from a chart by Decluttr (by way of VentureBeat), which uses data from Think Gaming to reveal how much money is being earned by popular mobile games. Other notable entries on the chart include Game of War, which makes $2,167.83 per minute, Clash of Clans, Candy Crush, and Marvel: Contest of Champions.
Despite Pokémon Go's massive hourly earnings, however, Nintendo and Niantic Lab's phone-based adaptation of the popular franchise wasn't 2016's highest-grossing mobile game. According to the market research firm App Annie, Pokémon Go accrued more downloads than any other mobile game, but lost out in terms of total revenue to Mixi's Monster Strike and Supercell's Clash of Clans—games that came out in 2013 and 2012, respectively, and had the whole year to generate cash (Pokémon Go didn't make it to smart devices until July).
While Pokémon Go has lost some steam since last summer (App Annie notes that, of the $950 million that Pokémon Go made in 2016, about $800 million came in during the game's first three months on the market), developer Niantic Labs continues to improve the game by adding new features—and new Pokémon—to keep players interested. On Nintendo's side, mobile games based on the Animal Crossing and Fire Emblem franchises are scheduled to arrive later in 2017.