Valve Boss Calls Half-Life A Series Of Regrets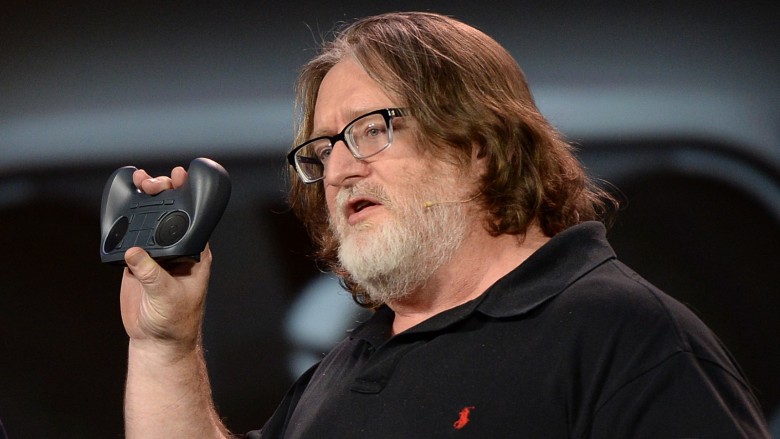 Getty Images
On Jan. 17, Valve head honcho Gabe Newell hosted a question and answer session on Reddit's popular AMA forum, and while the long-awaited Half-Life 3 only came up in passing—"The number 3 must not be said," the developer joked—Newell did have a few thoughts to share about Valve's series of groundbreaking first-person shooters.
When asked to list Valve's greatest titles, Newell said that Portal 2 is Valve's "best single-player game," while e-sports stalwart Dota 2 is the one he plays the most. Newell elaborated, "I was involved in a much higher percentage of the decisions about the [Half-Life] games, so it's hard for me to look at them as anything other than a series of things I regret."
Advertisement
Newell quickly assured fans his personal feelings will affect the future of the Half-Life franchise, however. "There's no information in my response about what we'll do in the future," Newell said. "It's simply easier for me to be a fan of things that in which I was less directive."
Still, Newell hinted that more Half-Life might be on the way, even if it's not a video game. According to Newell, J.J. Abrams' previously announced Half-Life movie is still coming. Valve is also hard at work on a number of unannounced games, Newell says, all of which will use the studio's proprietary Source 2 game engine, which currently powers Dota 2. At some point in the future, Newell would also like to "make the Source 2 engine work available to the broad developer community," and plans to do so free of charge.
Advertisement
At this point, it seems like fans will never get to play Half-Life 3—but if that's the case, at least Newell and Valve have plenty of other games in development that'll be sure to keep players busy.