Differences Between Versions Of The Legend Of Zelda: Breath Of The Wild Revealed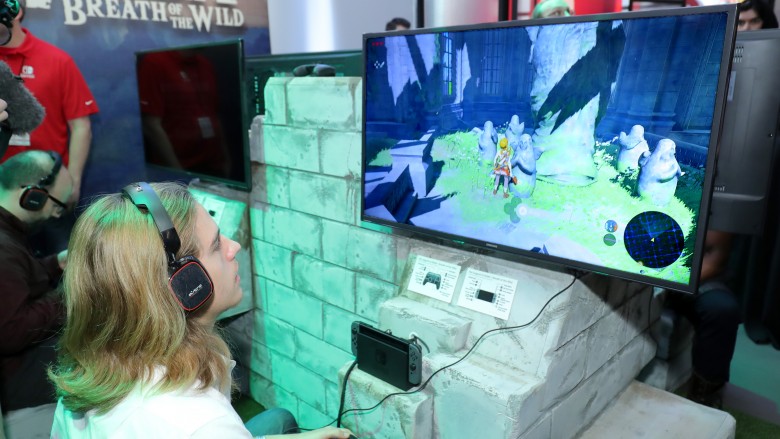 Getty Images
Nintendo's upcoming console, the Switch, may not be as powerful as the competition, but it's leaps and bounds ahead of Nintendo's previous system, the Wii U—as fans will see when The Legend of Zelda: Breath of the Wild arrives on both systems in early March. While the content will be the same on both consoles, Switch players will enjoy higher-resolution graphics and more detailed sounds.
Advertisement
Specifically, Nintendo tells IGN that The Legend of Zelda: Breath of the Wild will run at 990p resolution when hooked into a television, as opposed to the Wii U's 720p. In addition, Switch users will enjoy "higher-quality environmental sounds," making "the sound of steps, water, grass, etc. ... more realistic and enhanc[ing] the game's Open-Air feel."
Both versions of the game will be capped at 30 frames per second and have button configurations suited to each console's unique controllers. IGN previously reported that The Legend of Zelda: Breath of the Wild will run at 720p (the maximum resolution of the Switch's touchscreen) when the Switch is in undocked mode. Wii U players who purchase physical copies will need three gigabytes of free hard drive space to run the game—Nintendo didn't list any such requirements for the Switch version, implying that the game will run straight off of the cartridge.
Advertisement
Wii U owners also won't be able to purchase The Legend of Zelda: Breath of the Wild's Special or Master Editions, which remain Switch exclusives. The Special Edition, which costs $99.99, includes a physical copy of the game, a collectible coin, a decorative tapestry (with a map on the flipside), and a soundtrack CD. The Master Edition comes with everything in the Special Edition, plus a statue of Link's Master Sword—an addition that bumps the Master Edition's price up to $129.99.
High-resolution graphics are just one of the many things fans want from The Legend of Zelda: Breath of the Wild, so Wii U owners shouldn't feel too left out—on either console, the game looks like something special. We'll know for sure on March 3, when the game comes out for both systems.