Kojima May Be Switching Sides For His Next Game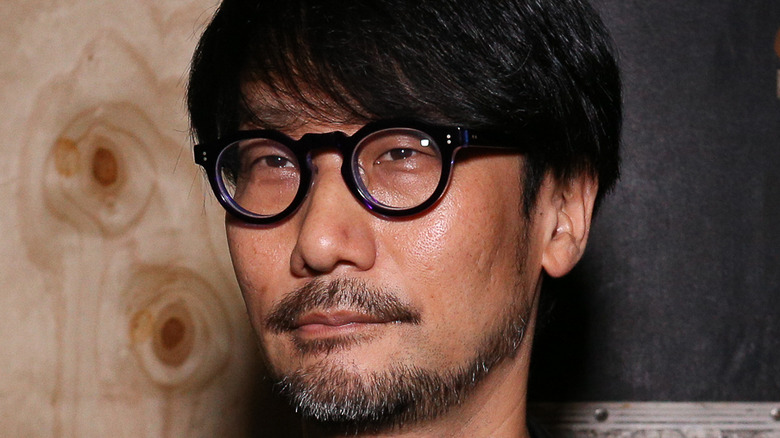 Shutterstock
A series of rumors have led to speculation concerning Hideo Kojima's next project. If the latest rumblings are to be believed, Kojima may not be sticking around with PlayStation for much longer.
PlayStation recently freaked out Kojima fans when it debuted the first trailer for Abandoned, a first person "cinematic horror survival shooter." Abandoned is being developed by Blue Box Game Studios, who currently only has a few smaller projects to its name. Naturally, this being the internet, people began to speculate that Abandoned was actually a new Hideo Kojima project, and that Sony was playing coy about the project's true nature.
As pointed out by PushSquare, this whole thing had the hallmarks of a classic Hideo Kojima misdirect. After all, the director once created a fake development studio just to make Metal Gear Solid 5 in secret. Fans became convinced that Abandoned was mere days away from being revealed as an all-new Kojima Productions game.
However, VentureBeat's Jeff Grubb remained unconvinced of Kojima's involvement with Abandoned, and for one major reason. Grubb revealed, "the biggest piece of evidence I have that Abandoned is not a Kojima joint is that Kojima is in talks with Microsoft about publishing his next game, according to a source familiar with the matter." That's right; although Kojima Productions' latest release, 2019's Death Stranding, was a PlayStation exclusive, Kojima may already be hopping console lines for his next big project. 
Whether this deal would be for one game or several has yet to be revealed, but Grubb said that Microsoft is actively seeking Kojima and many of his peers for future projects. "I cannot confirm if Xbox closed the deal yet, but my understanding is that Kojima is the focus of a Microsoft plan to leverage Japanese talent," wrote Grubb. If such a deal were to go through, PlayStation fans might not see a Kojima exclusive on their favorite console for a good long while.
Grubb also pointed back to a bit of speculation that had fans going wild in February. Xbox head honcho Phil Spencer was noted to have a Kojima Productions Ludens statue on his shelf during a livestream. This was immediately seen by fans to be a sneaky easter egg from Spencer, indicating some unannounced collaboration with Kojima. According to Grubb, this easter egg was an intentional nod to the deal. In the time since that livestream, no official news has come to light regarding a Kojima/Xbox team-up, but it seems as though it's only a matter of time now. If only someone could predict the future, the way Kojima classically has.
In an amusing post-script to all of the speculation, Blue Box Game Studios has finally released a response to the rumors. In the website's single post, the developer explained that it has been inundated with questions about Hideo Kojima's alleged connection to Abandoned. Blue Box denied any involvement with Hideo Kojima and hoped that fans were still interested in the new game.
When this announcement was shared to ResetEra, one forum user quipped, "sounds like something Kojima would say."