Call Of Duty: Infinite Warfare Tops 2016's Sales Charts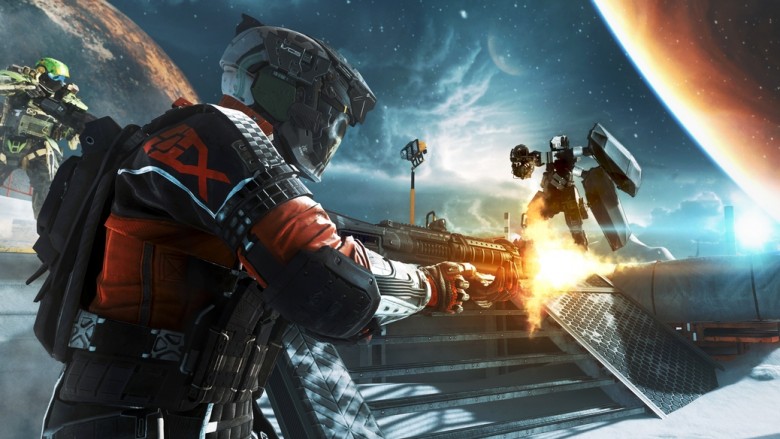 For the ninth year in a row, Call of Duty is king. According to year-end sales reports released by NPD Group and the Entertainment Software Association, Activision Blizzard's Call of Duty: Infinite Warfare was the best-selling video game in America in 2016.
Advertisement
Other top sellers include Electronic Arts' Battlefield 1, Ubisoft's Tom Clancy's The Division, NBA2K17, Madden NFL 17, and last year's entry in the Call of Duty franchise, Call of Duty: Black Ops III. Overwatch, Blizzard's quirky, popular competitive shooter, was the only new intellectual property to crack the NPD Group's top ten.
Notably, Square Enix's Final Fantasy XV, which spent ten years in development, snuck its way into the tenth and final position on the NPD best-sellers list. The game, which came out on November 20, 2016, enjoyed the best first-month sales of any entry in the long-running Final Fantasy franchise. That's good news for fans—previously, Final Fantasy XV director Hajime Tabata claimed that the game would need to sell around ten million copies in order to be considered a success, more than any other entry in the series save the PlayStation's Final Fantasy VII.
Advertisement
Overall, American consumers spent $30.4 billion on video games, gaming hardware, and in-game purchases in 2016, a slight gain on 2015's $30.2 billion total. On the hardware side, sales fell 24% year-on-year, although Nintendo did move 4% more 3DS consoles than in 2015, as Pokémon Go fueled sales of Nintendo's big 3DS release, Pokémon Sun and Moon.
More details about the NPD year-end report, as well as the entire top-ten list, are available at Gamesindustry.biz. Of course, it goes without saying that sales figures aren't everything—some terrible games move millions of copies on the strength of their marketing campaigns alone, while many other wither and die at the marketplace, despite the fact that they're fantastic.