Injustice 2 Beta Registration Now Open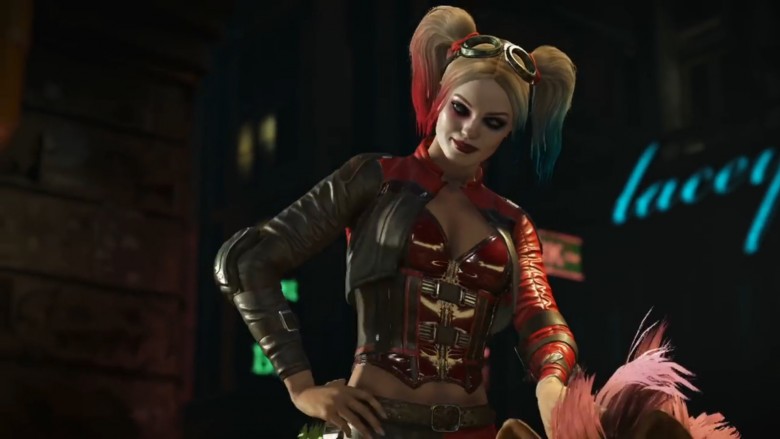 Don't want to wait until spring get your hands on Injustice 2, NetherRealm Studios' upcoming superhero brawler? You might be in luck. Starting today, interested fans can sign up for the game's multiplayer beta, which will run on both the Xbox One and the PlayStation 4.
Advertisement
Announced earlier this week, Injustice 2 is a sequel to 2013's fighting game, Injustice: Gods Among Us, in which players took control of DC Comics heroes and villains as they teamed up to take down a rogue version of DC's oldest superhero, Superman. Judging from Injustice 2's reveal trailer, the sequel will take place in the same twisted alternate dimension as the original, but the big bad will be the classic Superman villain Brainiac instead.
If this all sounds like fan service, don't worry: most likely, there'll be a solid fighting game at the root of all of these superpowered shenanigans. In addition to the two Injustice games, NetherRealm is also the studio behind the most recent installments in the Mortal Kombat franchise, including 2015's award-winning Mortal Kombat X.
Advertisement
While public pre-launch betas—which let developers test both a game's multiplayer servers, in addition to giving them valuable feedback about the game's competitive balance—aren't as common among fighting games as they are among massively multiplayer online role-playing games and first-person shooters, Capcom held a number of public beta tests before releasing Street Fighter V. While Street Fighter V performed horribly during these tests, Capcom was able to gather valuable information during the events, which led to a polished, if somewhat sparse, final product.
It's not clear when the Injustice 2 beta will begin, but it should be sometime this spring, given that Injustice 2 is slated for a May 16 release. In the meantime, whet your appetite for Injustice 2's dark future by checking out these other times that the Man of Steel went bad.