I Am Setsuna Joins The Nintendo Switch Launch Line-Up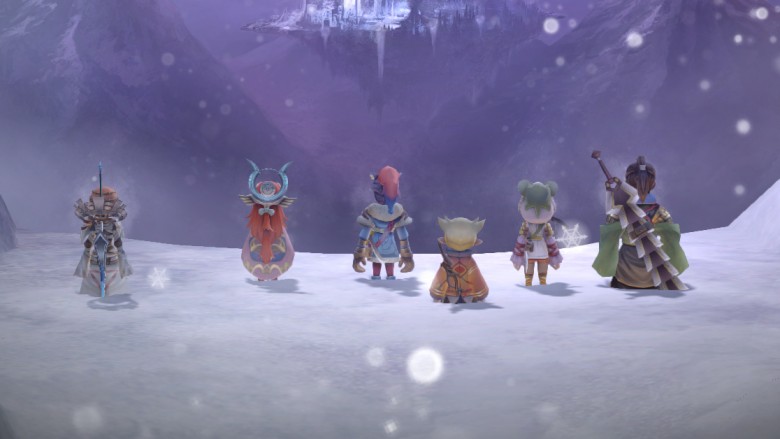 Unlike some other third-party developers, Square Enix is going all in on the Nintendo Switch. At Nintendo's big Switch launch event, the renowned publisher confirmed that Dragon Quest 10 and 11, Dragon Quest Heroes, and a new game called Project Octopath Traveller are all headed to Nintendo's newest platform. Now, Square Enix confirms that another one of its games, the Chrono Trigger-inspired I Am Setsuna, will also make its way to the Switch—and it'll do so as a download-only title on March 3, 2017, the same day that the Switch debuts.
I Am Setsuna originally released on July 19, 2016 in the United States on the PC and PlayStation 4 (in Japan, Square Enix also released a Vita edition of the game). As the first game from Square Enix's studio Tokyo RPG Factor, a developer dedicated to creating shorter, retro-themed Japanese role-playing games, I Am Setsuna evokes classic 16-bit RPGs like Final Fantasy VI and Chrono Trigger, with an Active Time Battle system and multi-character attacks called Techs. I Am Setsuna's plot follows a young woman, Setsuna, and her bodyguard as they trek across a snow-filled island en route to an sacrificial ritual. The game received relatively good reviews, and many critics praised I Am Setsuna's old-school feel and its serious, melancholy tone.
Advertisement
The Switch edition of I Am Setsuna will contain the all of the game's original content, as well as at least one new multiplayer mode. Nintendo's official I Am Setsuna page mentions an official "Colosseum Mode," in which players will be able to pit their parties against other players'. However, it doesn't look like the Colosseum will be open when I Am Setsuna first hits the Switch—Nintendo specifies that the new mode will be released as "future DLC."
Given I Am Setsuna's Super Nintendo lineage, the game fit in nicely on the Nintendo Switch—even if Square Enix's Final Fantasy continues to be one of the most noticeable absences in the Nintendo Switch's current line-up.