Tekken 7 Comes Home On June 2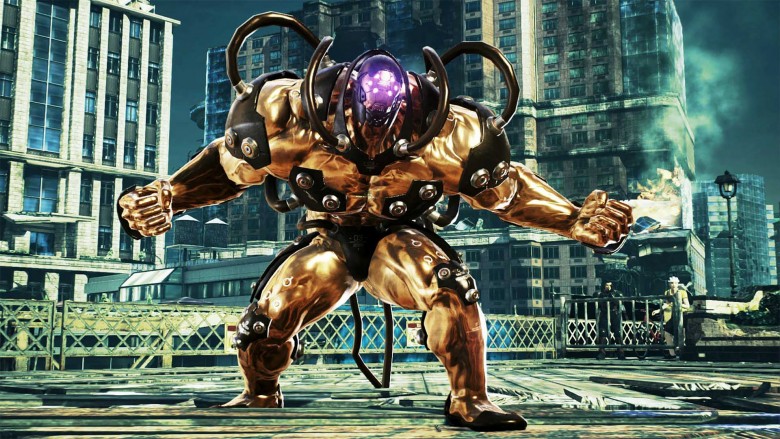 Almost two years after hitting arcades, Tekken 7, Bandai Namco's latest entry in the storied one-on-one fighting franchise, has a home console release date: June 2, 2017.
The news arrives via the official PlayStation Blog (although Tekken 7 is also slated to come out on the Xbox One and Windows PCs), and comes alongside a brand new trailer and a host of details about Tekken 7's console edition. According to Tekken 7's program director, Kei Kudo, the Tekken team used the two years between Tekken 7's arcade debut and its console release to optimize the game (particularly load times), to implement a few gameplay tweaks, and to prep the game's online servers for smooth, lag-free play.
Advertisement
According to Bandai Namco, Tekken 7 includes a single-player story mode and "an expanded roster of new characters," as well as some new features. Some of the fresh additions include a "Rage Mode" that boosts characters' attacks, special "Rage Art" attacks designed to provide "an easy comeback mechanic" for players who are falling behind in competitive play, and a special guest appearance from Akuma, one of the most popular characters from Tekken's main competitor, Street Fighter.
As is par for the course when it comes to big releases, Tekken 7 will come in both a standard and Collector's Edition package. The Tekken 7 Collector's Edition includes the game, a statue, a soundtrack CD, a steelbook case, and access to the Tekken 7 season pass, which includes "new characters, stages, a new mode, costumes, and a bonus '35-piece' costume pack." Eliza, the vampiric fighter from Tekken Revolution, is available as a pre-order bonus. Fans who pre-order Tekken 7 on Xbox One will get a copy of Tekken 6 free-of-charge, while PlayStation One pre-orderers will receive a handful of exclusive in-game costumes and a special "jukebox" mode.
Advertisement
While Tekken 7 was originally supposed to hit consoles in "early 2017," fans can probably wait a little bit longer—at least Tekken 7 is coming out, unlike Street Fighter X Tekken, which was announced all the way back in 2010 and has yet to see the light of day.