Pikachu Yellow Edition New Nintendo 3DS XL Coming Soon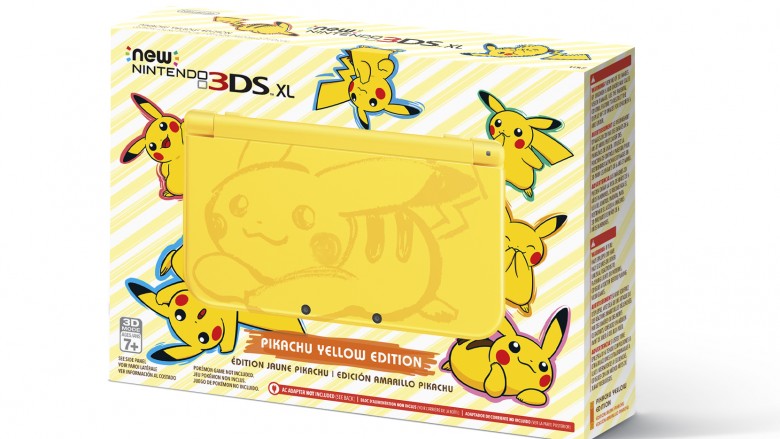 Nintendo
A Pikachu-themed New Nintendo 3DS XL is set for release next month.
Eddie Makuch of GameSpot reported that this particularly Pika-centric 3DS already launched last year in Japan and that a statement from Nintendo has pegged it for a Feb. 24 release in North America. The entire portable game system is yellow, with a charming image of everyone's favorite electric mouse-type Pokemon featured on the cover. As with other New Nintendo 3DS XL models, this Pikachu Yellow Edition will cost you $199.99.
Advertisement
The press release also gives us a look at some 3DS games coming down the chute from Nintendo, such as Poochy & Yoshi's Woolly World, Tank Troopers, Mario Sports Superstars, an unnamed Pikmiin game, and a set of Mario Sports Superstars amiibo cards to boot.
A few games are also joining the Nintendo Selects lineup and are dropping down to $19.99. Expect to see Kirby Triple Deluxe and Mario & Luigi: Dream Team for a cheaper price in mid-February.
Wait for the Pikachu 3DS to drop soon and give you a chance to play some of the best games available for the system.