Pokemon Duel, The Next Pokemon Mobile Game, Is Out Now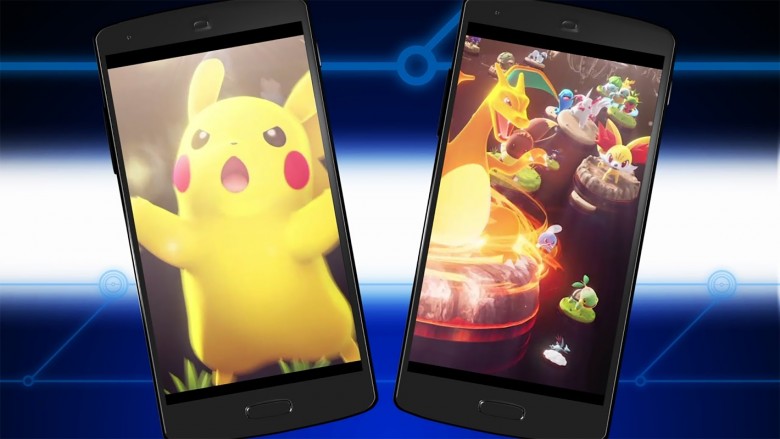 Face it: the Pokémon train isn't slowing down anytime soon. Hot on the heels of Pokémon Sun and Moon, the best-selling new entries in the core Pokémon series, and Pokémon Go, last summer's game-changing mobile hit, comes another new Pokémon game: Pokémon Duel.
Advertisement
Like Pokémon Go, Pokémon Duel is only available on iOS and Android devices. Unlike Pokémon Go, Pokémon Duel isn't an augmented reality game—compared to its predecessor, Pokémon Duel is much, much more traditional. The Pokémon company describes Duel as "a mobile strategy game," and it plays like a mix between a board game and a normal Pokémon title.
In Pokémon Duel, two players assemble teams of six Pokémon each, and use these virtual figures to invade their opponents' territory. When Pokémon meet on the board, they fight. Every Pokémon has his or her own set of statistics, including how far that Pokémon can move on each turn, while items can be used to give individual Pokémon temporary stat boosts. As in other Pokémon games, Pokémon Duel puts a big focus on collecting as many different types of Pokémon as possible. Like Pokémon Go, Pokémon Duel lets players buy optional items as in-app purchases.
Advertisement
Pokémon Duel launched nearly a year ago in Japan under the name Pokémon Co-Master. As in the Japanese release, western players will be able to play the game versus computer-controlled opponents or battle it out with real, live humans in "League Play."
Be warned: at the time of writing, Pokémon Duel's servers are down for maintenance, and with the almost certain onslaught of new players waiting to log in, it might be a while before you can actually play. While you wait, maybe it's time to get out of the house revisit all of the things that made the first mobile Pokémon game, Pokémon Go, so addictive.