Banner Saga 3 Invades Kickstarter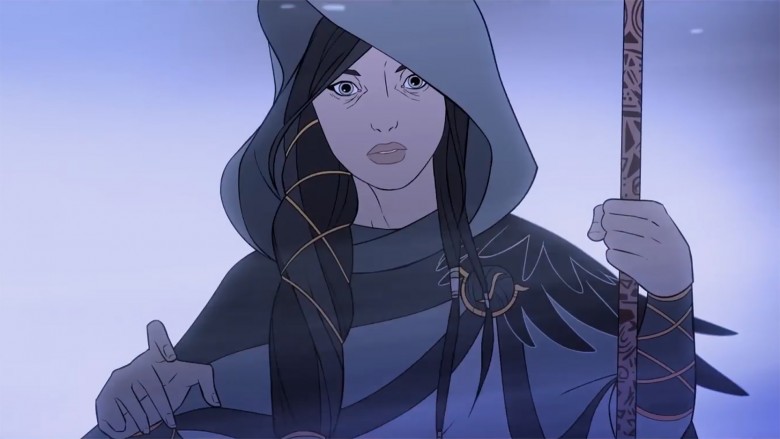 Stoic, the developer behind the popular strategy game The Banner Saga, wants to finish its Viking adventure in style, and it needs your help.
Banner Saga 3 is the latest and last entry in Stoic's series of tactical role-playing games, rouding out the trilogy that began in 2012 with The Banner Saga's first Kickstarter campaign. The first Banner Saga raised almost $725,000 on the crowdfunding platform—over half a million dollars more than the initial $100,000 goal. The resulting game received critical praise and won a number of awards, including three BAFTA Award nominations and the Game Developer's Choice award for Best Debut.
Advertisement
For Banner Saga 3, Stoic is asking fans for $200,000. At the time of writing, just a few hours after Stoic launched the Banner Saga 3 Kickstarter campaign, pledges top $58,000, meaning that Stoic is well on its way towards making Banner Saga 3 a reality. Every Kickstarter reward tier includes the finished game, while other rewards range from copies of the first two Banner Saga games at $20, t-shirts, hats, and posters based on The Banner Saga's three playable races for $100, and an appearance as an in-game character at $5,000. Stretch goals have yet to be announced.
Like its predecessors, Banner Saga 3 resembles the "tactical strategy games of your childhood but refined for the modern age," removing the genre's characteristic grind and replacing it with a dynamic storyline in which players' decisions have long-lasting consequences. Banner Saga 3 will ship with a roster of  over 40 characters, hand-drawn graphics, and an "epic story" that draws heavily on Norse mythology.
Advertisement
In a press release, Stoic says that Banner Saga 3 brings the series "full circle" by "returning to Kickstarter where it all began." Crowdfunding will allow Stoic to implement features that aren't feasible with Banner Saga 3's current budget and will keep Stoic truly independent—Stoic says that the studio isn't "taking any outside funding to bring this series home."