Overwatch Bug Makes Mei Thinner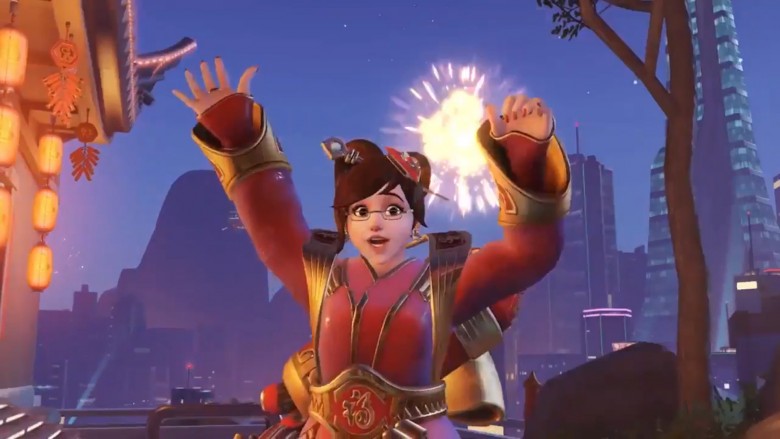 One of the things that many people love about Overwatch is its quirky, diverse cast, which features characters of various races, sexual orientations, and body types. That's why some fans were dismayed when the latest costumes for Overwatch's ice-spewing hero, Mei, drastically reduced the character's waistline, making her look more like a traditional video game character and less like, well, a real person.
However, Mei's slimmer appearance wasn't an artistic decision—in fact, it wasn't supposed to happen at all. After fans expressed their disappointment with Mei's new look, a Blizzard representative visited Overwatch's official forums and explained that the change is the result of a bug and will be removed in an upcoming patch (while the original thread looks like its been removed, the original statement has been archived elsewhere).
Advertisement
"There's a bug with Mei's Luna and Chang'e skins right now that's causing her waist to appear much smaller than normal," the rep confirmed. "We've already fixed the bug internally, but it's going to require a patch to implement (ideally it'll be included in whatever next patch hits your gaming platform)."
Mei's new outfits were introduced as part of Overwatch's Year of the Rooster event, which celebrates the Lunar New Year by adding lots of new, limited-time cosmetic items like skins and sprays and a brand new capture the flag game mode. Oddly, this isn't the first time that Mei's gotten into trouble during a special event—in December, Overwatch players complained that Mei's festive Winter Wonderland costume wasn't different enough from her normal outfit to justify its Legendary rarity (meaning that it's extra-hard for players to get).
Advertisement
Overwatch's Year of the Rooster event runs through February 13, 2017, so if you want to get your hands on those new costumes—slimming or not—now's a perfect time to jump in. Just make sure you avoid these rookie mistakes.