Robin Comes Out To Play In Latest Injustice 2 Trailer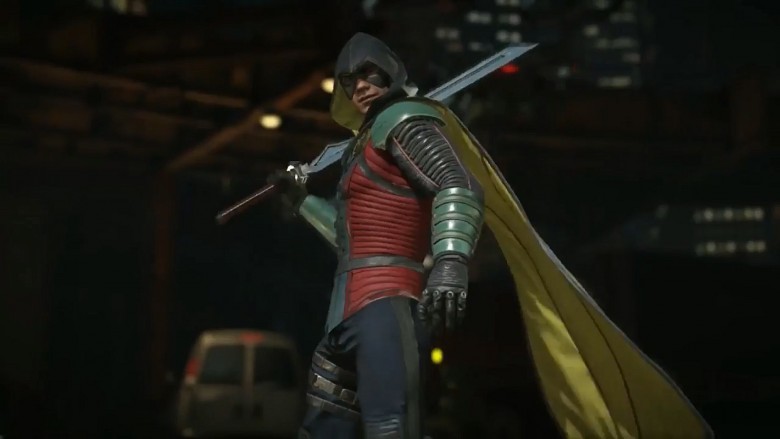 Don't mess with Batman's son.
In the original Injustice: Gods Among Us, NetherRealm Studios' DC Comics-themed take on Mortal Kombat, Damian Wayne killed the original Nightwing, Dick Grayson, and took his place, much to his father's chagrin. Now, Damian is returning in his original Robin—and judging by Injustice 2's latest trailer, he's still giving Batman a pretty hard time.
Advertisement
The Injustice games take place in an alternate reality in which Superman went rogue and took over the world, giving players a good excuse to pit some of DC's most popular superheroes against one another. Injustice: Gods Among Us was a surprise hit, performing well at the market and scoring a handful of fighting game of the year awards, and Injustice 2 looks like it'll keep this momentum going when it arrives later this spring.
In the first Injustice, Batman took Damian Wayne out after the latter pledged his allegiance to Superman. This time, the current Robin may not go down so easily. As one would expect from a hero trained by Batman, Damian's attacks are mostly gadget-based, with smoke bombs that let Robin teleport around the screen, a grappling hook that increases Damian's mobility, and a number of small explosives, including some particularly nasty looking batarangs. Damian also wields a sword, as befits his lineage—his grandfather is Ra's al Ghul, head of the villainous League of Assassins.
Advertisement
Injustice 2 releases on May 17, 2017, and will be available on PlayStation 4, Xbox One, and Windows PCs. Beta registration is open now. As with the first game, DC Comics will publish a comic book spin-off that expands on and fleshes out Injustice 2's story—if you can't wait to see what happens, both series are worth checking out, especially since some fans think that they might be a major influence on Warner Bros.' Justice League, which hits theaters in November.