This Xbox Feature May Finally Reach Its Potential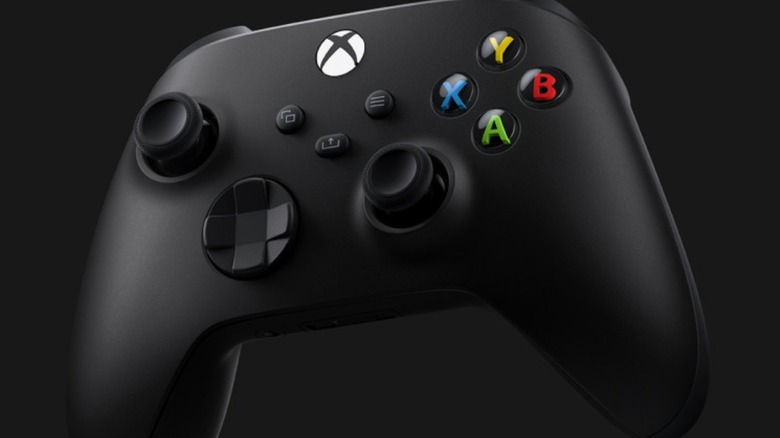 If there's one area where the new Xbox Series consoles really stepped it up, it's with OS-level features. Nowhere is that more apparent than in Quick Resume, which lets you jump back and forth between multiple games and pick up right where you left off in all of them. While Quick Resume has received a lot of praise since its arrival, it's also felt incomplete. It's been missing a few pieces most gamers would likely find incredibly useful. Thankfully, a new Xbox system update should finally address these needs and help Quick Resume become the killer feature fans thought it would be.
According to Microsoft's official Xbox Wire, a new update is rolling out to those in the Xbox Preview Program. Among its various additions is one audiophiles with home theater systems will love: audio passthrough.
But the big news is definitely on the Quick Resume side of things, as the Xbox Series X and S will both get a dashboard group in the update that shows which games are suspended. With the inclusion of this new group, you'll no longer have to fly blind when trying to figure out which games are using Quick Resume and which aren't.
On top of that, opening the guide while playing a game will tell you whether or not that particular title even supports Quick Resume in the first place. This may come as a shock to some, but not every title can be suspended, whether it's because of online connectivity or some other reason. With this new indicator, you'll at least have a handle on which games you can pause without learning the hard way — by losing all your progress when the game inexplicably restarts. This, along with the new dashboard group, should really help round out Quick Resume and make its functionality a lot more transparent.
As of now, this update is available only to those in the Alpha ring of the Xbox Preview Program. Other users can expect to see these changes rolled out sometime in the weeks ahead, depending on how the testing period goes.
If you're not a preview user, you can at least take comfort in knowing that Quick Resume is about to get a very big upgrade sometime in the future, even if you're not entirely sure when you'll get it. Now all Microsoft has to do is fix that other giant issue — the disturbing lack of Bugsnax on Xbox.