Grand Theft Auto Online Boss Announces His Next Project, Everywhere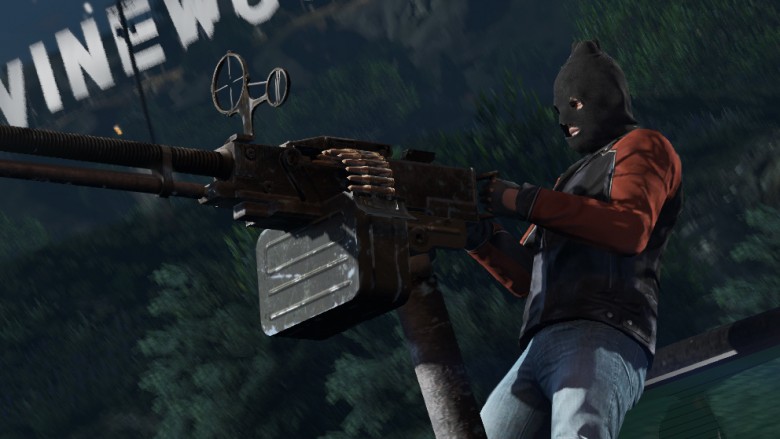 Leslie Benzies, former Rockstar North president, won't be making more Grand Theft Auto anytime soon—a public spat with Rockstar cofounder Sam Houser and a $150 million lawsuit will see to that—but that won't stop the veteran developer from making his own open-world game, currently code-named Everywhere.
Advertisement
Using Amazon's network-friendly Lumberyard platform as a base, Benzies—the brains behind Grand Theft Auto V's popular multiplayer mode, Grand Theft Auto Online—hopes that Everywhere will be "a platform where players can be entertained, and also entertain others while blurring the lines between reality and a simulated world," according to the game's first press release. Like Grand Theft Auto Online, Everywhere will evolve over time. Benzies says, "the vision [for Everywhere] is long term, with the capacity to develop and grow forever."
Benzies and his team aren't quite ready to discuss Everywhere's plot or setting (the image above is from Grand Theft Auto Online, Benzies' last project), although producers list Elite and The Legend of Zelda: Ocarina of Time as major influences.
Advertisement
In addition, player choice and customization are two of Everywhere's core features. Matthew Smith, one of Benzie's partners (and a former Grand Theft Auto guy himself), tells VentureBeat, "the game is about giving the player an enormous amount of freedom, with enough possibilities and just enough constraints to keep you constantly entertained."
Roughly 30 people are currently working on Everywhere, which is being developed for PCs and next-gen consoles, although Benzies notes that players will be able to interact with the game using "other means" as well. Everywhere doesn't have a release date, but Smith says that the team has a 10-year plan in place, although that could change due to the gaming industry's unpredictable nature.
Everywhere sounds like an ambitious project, and while Benzies will probably have to make do without Grand Theft Auto's enormous budget, it'll be interesting to see how the game develops over the next couple of years.