Get Hyped For Horizon: Zero Dawn With Official Merchandise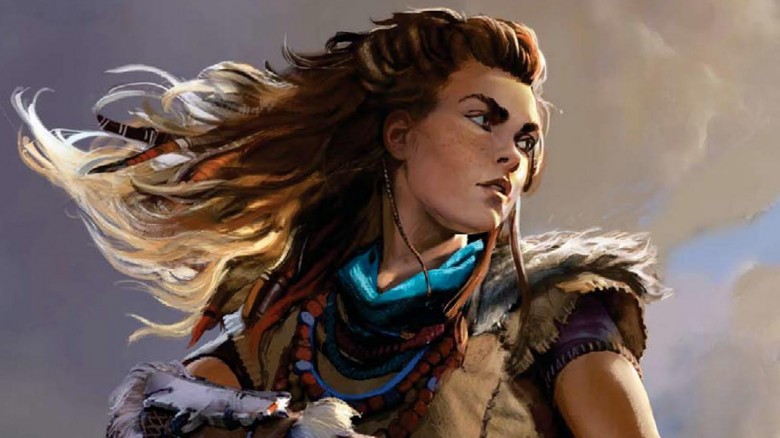 Horizon: Zero Dawn blew everyone away when it first appeared at E3 2015—there's a reason why it's one of our most-anticipated games of 2017, after all—and Sony Europe is set to capitalize on fans' excitement with a full line of tie-in merchandise.
In Horizon: Zero Dawn, players control Aloy, a member of a caveman-like tribe that hunts robotic beasts and harvests their parts in order to survive. It's a compelling and unique premise for a game, and should lend itself well to spin-off products. Sony certainly thinks so, at least: in addition to the official strategy guide, Sony has prepared a line of themed accessories that include t-shirts, hats, hoodies, a leather messenger bag, a wallet, and a handful of coffee mugs.
Advertisement
But that's not all. For die-hard fans, Sony will release a set of prints depicting Aloy in all of her glory, and an art book, which will also come in a super-limited 300-copy special edition. Additionally, Project Triforce and Sony will release immortalize the Thunderjaw, one of Horizon: Zero Dawn's hulking mechanical beasts, in a 200-piece statue that also comes with a Horizon: Zero Dawn world map, two exclusive lithographs, and a life-size replica of Aloy's high-tech earpiece. If that's not enough, Sony promises that there are "plenty more exciting new products to follow."
In other Horizon: Zero Dawn news, Sony announced a special bundle that includes a copy of the game, a new slim PlayStation 4, and a three months subscription to PlayStation Live. The bundle will launch in Europe alongside Horizon: Zero Dawn when the game makes its North American debut on February 28, 2017, with the European release following just a day later.
Advertisement